Ukraine's #1 job site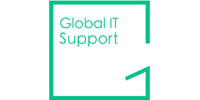 Job from September 30, 2019
Junior C# Developer
Company:

Global IT Support


Telecommunications and networking;

50-250 employees

City:

Chernivtsi

Work location:

вулиця Комарова, 15;

3.7 km from center




Employment type:

full-time, students welcome
Job description
Project contains many modules that allow you to build CRM, helpdesk, project management, document management, post-processing, collaboration with the delegation and many more. There are hardly any limitations. Either use our out-of-the-box solutions or design your own, combine these two for endless possibilities. 'Extreme Integration' is key. Integrate with your databases, mail clients, collaboration tools or other applications.
Technical Requirements:
• C#
• JavaScript
• .Net
• Asp.net Web Api
• Asp.net MVC
• ADO.NET
• SQL
• Dependency injections
About Global IT Support:
Global IT Support is a 17-year-old Dutch company which successfully works in the IT staffing market. We provide expert teams for all major IT languages.
We cooperate with Clients all over the world, helping them successfully solve their business challenges with minimal effort and maximum efficiency.
With our knowledge, we help our clients with structure and communication.
We offer:
Competitive work environment
Attractive salary at or above market rate
The full career development program
Flexible working schedule
Healthcare benefits
Compensation for sick lists and regular vacations
All expenses paid trips abroad
Unforgettable corporate events within the friendly young team
Free English language school
Fully equipped kitchen with beverages and snacks
Cozy relax spot
Breath-taking scenery view from a new modern office
---
Salary statistics