Ukraine's #1 job site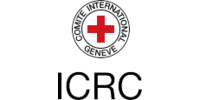 Job from October 16, 2019
Movement Cooperation Officer
Company:

Международный Комитет Красного Креста
Non-profit organizations;

250-1000 employees

City:

Luhansk

Employment type:

part-time

Requirements:

work experience more than 2 years, higher education
Job description
The International Committee of the Red Cross (ICRC) is an impartial, neutral and independent organization whose exclusively humanitarian mission is to protect the lives and dignity of victims of armed conflict and other situations of violence and to provide them with assistance.
The ICRC is mandated to work in countries affected by armed conflict or other situations of violence. The ICRC is present in over 80 countries and has some 13,000 field staff.
In 2014, the ICRC expanded its presence to Ukraine. There are more than 500 ICRC staff working in Kyiv, Sloviansk, Severodonetsk, Mariupol, Donetsk, Luhansk and Odesa.
ICRC is Equal Opportunity Employer giving highest priority to staff safety and security.
For more information, visit website: http://www.icrc.org/
Movement Cooperation Officer (75% part-time working schedule)
Based in Lugansk
AIM OF THE POSITION
Contributes to an efficient implementation of annual objectives of the Movement Cooperation department, as well as to the implementation of projects and programmes deriving from the Operational Partnership between the National Red Cross Society and the ICRC. Movement Cooperation Officer contributes to building a positive relationship between the ICRC and the National Society of the country where s/he is assigned.
CORE RESPONSIBILITIES
Contributes to implementing the operational partnership between the ICRC and the National Red Cross Society (NS) by working closely with colleagues and the NS to develop joint procedures and operational arrangements.
Contributes to organizing various joint meetings.
Takes trips to the field to prepare and attend joint programs.
Assists the Cooperation Coordinator in assessing the needs of the and participate in defining Cooperation objectives.
Assists in the implementation and monitoring of Movement cooperation objectives.
Executes administrative and financial work related to the Movement Cooperation programmes.
Ensures that the NS provides operational and financial reports on a regular basis and according to established formats and procedures; provides training and regular coaching in financial management and reporting to NS staff.
Follows up project expenses according to the given budget and agreed procedures.
The tasks and responsibilities defined above are not exhaustive and can evolve depending on organizational needs.
POSITION REQUIREMENTS
Education and professional qualifications
Vocational or university degree
Excellent command (spoken and written) of English
Computer proficiency
2 years' work experience in a similar field of activity
Basic knowledge of accounting
Personal Competencies
Genuine interest to work in humanitarian aid field;
Good communication skills;
Strong sense of responsibility;
Good team player;
Capacity to adhere to and to implement procedures;
Good organisational and analytical skills;
HOW TO APPLY
Please submit your CV in English, along with your motivation letter by 17.10.2019
Only candidates meeting the above-mentioned criteria will be considered and contacted for tests and/or interview. No queries by phone please.
---