Ukraine's #1 job site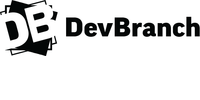 Job from October 19, 2020
DevOps
Depending on skills
DevBranch
IT; 10-50 employees
Lutsk, вулиця В'ячеслава Хурсенка, 69.
3.7 km from center · Find on the map
Full-time. Work experience more than 1 year.
Job description
Drupal-agency «DevBranch» invites a DevOps Trainee to join our web development team on a full-time basis.
Below is a set of skills we are looking for:
using modern GNU/Linux systems;
understanding of network protocols and basic principles of Ethernet switching and routing;
computer networks architecture and monitoring;
shell scripting;
understanding of modern web applications stack;
desire to learn and develop your skills.
Will be an advantage:
managing network equipment (switches, routers, APs);
practice with remote servers management;
web applications deployment;
version control systems (Git, Mercurial, SVN…);
database management (MySQL/MariaDB);
web hosting knowledge;
CDN experience;
containers orchestration (Docker, Docker Swarm, Kubernetes);
cloud computing (AWS, Google Cloud);
PostgreSQL, Oracle experience;
macOS management experience;
good spoken English.
Core responsibilities
management and support of corporate computing environment including workstations, network equipment, and remote servers;
web applications deployment and support;
managing clients' services.
Our offers and your benefits:
very competitive salary;
long-term employment;
regular performance reviews;
highly talented and dynamic team;
Drupal conferences and camps;
working with modern technologies, we never worked and will never work with Windows;
opportunity to contribute to the community during working hours;
dress down, relaxed working environment;
good working conditions (cozy chairs, coffee, cookies/fruits, hookah etc);
company fun plan — team lunches and corporate parties.
We are concerned for the comfort of our teammates and take care of them in all kinds of ways.
---
Salary statistics