Ukraine's #1 job site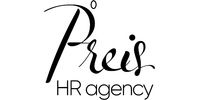 Job from June 24, 2022
PPC manager (Google Ads, blockchain personal bank)
Salary: fixed in EUR. Bonus based on KPIs.
Preis HR agency Agency
Recruiting and HR; less than 10 employees
Remote jobs
Full-time. Work experience more than 2 years. Higher education.
Вакансию сейчас просматривает 1 соискатель.
Откликнитесь на вакансию, чтобы быть среди первых!
Job description
We are looking for PPC manager for Crypto (Google Ads), blockchain personal bank (remote or Kyiv)
Responsibilities:
Provide Paid Per Click Traffic campaigns to rich KPI goals;
Work with desktop and mobile App campaigns;
Create campaigns in Google Ads for Europe region with countries localization (FR, IT, ES, De, UK);
Find the way to pass moderation in Google Ads;
Create YouTube campaigns with local content for target CPA;
Create AdMob, Apple Search Ads, Seznum and other PPC campaigns;
Build analytical reports for Paid Traffic;
Requirements:
Experience work with gambling or Crypto more than 2 years;
Experience with Google Ads, YouTube, and other PPC platforms;
Use cases with how to pass moderation in Google Ads;
Work experience with analytical tools—Branch Metric and Google Analytics;
The Company offers:
Salary based on initial skills, fixed in EUR;
Bonus based on KPIs;
Paid vacations 3 weeks/year and sick-leaves;
A friendly and fun work environment;
A fantastic team of professionals;
Primary Location: Kyiv or Remote
Employment Type: Full Time
About Company:
The company has over 130 000 users across EEA countries.
Our customer is a blockchain personal bank that combines the benefits of blockchain with traditional payment infrastructure. It helps to manage your cryptocurrencies as simple as traditional money and spend it in your day-to-day life.
The company provides you with а multi-currency payment cards and a fully-featured banking App.
In the app, you can easily buy and sell Bitcoin and Ether, convert them into traditional money to spend with a payment card issued by VISA.
Our customer is a fintech company aiming to disrupt retail banking by combining blockchain technology with a new level of user experience. We believe in the future of cryptocurrencies and have substantial expertise in blockchain, payments, and banking.
The team has more than 10 years of experience in digital banking development.
Company registered in London and Vilnius and has offices in Prague and Kyiv.
---
Similar jobs
Salary statistics