Ukraine's #1 job site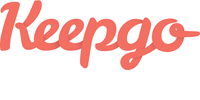 Keepgo
Read more
WHAT WE ARE ABOUT
As you travel across global borders, your communication needs become more eminent. Keepgo prevails from the cluster of options as a simple and affordable way to gain seamless internet connectivity on the go. Since Keepgo's launch in 2009, our mission was to provide travelers with an innovative way to get online in every corner of the world. As a leading mobile data provider, we cater your needs as a traveler with our innovative range of products and services. The global coverage is applicable to all products and ease of use is one of our best offerings.
The company has developed a unique, groundbreaking technology: a virtual SIM which can intelligently connect you to the best network in the area you are traveling to. With this innovation, you can access blazing fast internet service at a reasonable price in over 200 countries and territories.
There are currently no posted jobs.