Ukraine's #1 job site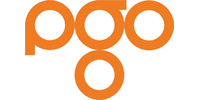 PGO Services sp. z o.o.
Manufacturing and production
250-1000 employees
Read more
PGO Services является специализированной фирмой, занимающейся комплексными услугами, связанными с осуществлением/реализацией производственных процессов в тяжелой промышленности. Компания предоставляет широкий спектр услуг: сварочные, литейные и кузнечные услуги, профессионально занимаеться обработкой металлов, строением машин и монтажом стальных конструкций. Наша фирма реализует свои услуги на территории предприятий, относящихся к промышленным группам: PGO, Famur и Zamet, которые являются частью TDJ.
Jobs
· 3
There currently aren't jobs posted in the "" category.
27 000 – 33 750 UAH · Ставки от 15 зл нетто ·
Other countries
33 000 – 40 000 UAH · Ставка 18.5 злотых нетто ·
Other countries
22 500 – 38 000 UAH · Ставка от 15 до 20 зл нетто ·
Other countries