Ukraine's #1 job site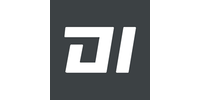 Digitally Inspired ltd
Read more
Digitally Inspired Ltd is a Software Development company, founded in 1999 in Ukraine and incorporated in 2014 in the UK with the main development base in Odessa, Ukraine and Business Development and Sales office in the UK. Digitally Inspired currently has over 100 full-time employees providing the software development services to the number of customers worldwide. Our client list include global companies, banks, airliners, telecom and retailers. We provide the customised software development services using the most modern software technology and programming languages, MicroServices platform for Retail, Enterprise and Mobile Solutions in Aviation, 3D modelling products, and Big Data Solutions.
Our operating technology stack:
— Scala, Java, C++ and C#
— Web: Angular and React and Node.JS
— Mobile: Android and iOS
— Cloud (Ansible, Terraform)
— Big Data (Hadoop, Cassandra, MongoDB)
— Oracle DB, Flex, Hibernate, Spring Framework
There are currently no posted jobs.