Ukraine's #1 job site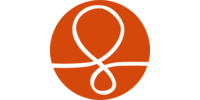 Couchsurfing International, Inc.
Industry:

IT

Company size:

10-50 employees

Site:

Primary contact:

Francesco DeParis

Phone number:
Couchsurfing was founded in 2004 by a small group of travel and cultural exchange enthusiasts determined to change the world by providing greater access to the kinds of meaningful travel experiences that depend on connecting with people. It grew rapidly and converted to a mission-driven, for-profit corporation in 2011.
Couchsurfing is the world's premier social travel platform, with over 12 million members in nearly every country in the world. Couchsurfing changes people's lives. Hearing the stories of Couchsurfers whose lives have been transformed by travel is the greatest reward for doing what we do. Join us and every day thousands of people from every country in the world will meet in person and embark on new adventures as a direct result of your work.
We are a small, nimble and hyper-focused team who are building the next generation of this powerful service, with a strong focus on mobile. Our platforms include Web, iOS, and Android, and our mobile audience is growing rapidly. If you're interested in making a big impact at a small company with a passionate and large user base and growing revenue streams, then you'll like it here.
There are currently no posted jobs.