Ukraine's #1 job site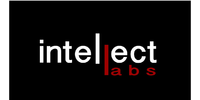 Intellect Labs
IT
less than 10 employees
Читать еще
Witnessing the IT boom in Ukraine and massive development of the industry we came up with a simple but ambitious idea: why not trying to act independently? Why not join hands with our friends and colleagues and start our own way of solving your most crude problems? The idea that led us to this point is making your life simpler and happier, our dear customer, in a unique, maximally efficient way.
Before that decision, we have seen many projects and problems as well, scrupulously gathering knowledge and experience to offer you innovations. Attentive insight as a result of phenomenal culture helps us to make inroads in your root causes eliminating them and bringing a relief to your affairs. Struggling to prove that there are no unsolvable tasks, we guarantee the result will never let you down.
There are currently no posted jobs.