Ukraine's #1 job site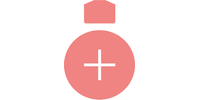 Luxplus CEE A/S
Read more
Luxplus CEE A/S is a Danish B2C e-commerce company established in 2015 as a subsidiary company of Luxplus ApS (luxplus.dk).
Luxplus is the story of a unique concept, a disrupting subscription model, that breaks with all traditional approaches to trade and especially customer benefits. Luxplus Members Club offers our customers access to an entirely new shopping experience. For a monthly membership fee all members are provided up to 80% discount on hundreds of brands within beauty, FMCG, health and personal care.
Since the beginning in 2013, Luxplus has grown rapidly but the ambitions do not end with the current success. At the moment Luxplus business is running successfully in Denmark, Finland, Sweden, Norway, Netherlands, UK and Germany.
There are currently no posted jobs.