Ukraine's #1 job site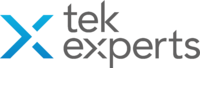 Tek Experts
IT
more than 1000 employees
Read more
Tek Experts is a multinational IT company that is offering high-class technical support and customer success management for products of top IT vendors. We are working on global markets supporting some of the biggest companies in the world. We have in Malta, USA, Bulgaria, China, Costa Rica, Nigeria and Vietnam. We are a company that cherishes uniqueness and rewards exceptional people. We care about the work we do, the companies we partner with and the customers they serve. We foster an environment of collaboration and trust where everyone feels part of something great.
Join the Tek Experts team in Malta! Besides your career development, living in Malta will give you the opportunity to enjoy one of Europe's prime vacation spots. This charming Mediterranean island has a warm almost all year-round climate. Just a few hours away by plane from most European countries. Most of the major airlines and low-cost airlines make flights to Malta very affordable. We put strong emphasize in creating the right working environment and team spirit, through team building activities and more.
There are currently no posted jobs.