Ukraine's #1 job site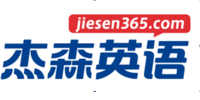 Jason Global Online English
Industry:

Education and science

Company size:

more than 1000 employees

Site:

Primary contact:

rushnandel@gmail.com
Jason English is among the best online schools in China. We teach English to our Chinese students through certain platforms on the internet. Jason English is aiming for the top spot in China's online education market and our continuous progress and success since we started 6 years ago has shown that we are determined to become the best.
Teachers are provided with a guaranteed daily salary even if no classes are held in that day.
We always maintain a friendly yet professional work atmosphere and do our best to keep our employees satisfied.
Start-up salaries are subject to $1 raise after every 600 hours of teaching. This is one of our major policies and we make sure each individual regularly receives an increase on his/her salary while they're gaining experience with us.
There are currently no posted jobs.