Ukraine's #1 job site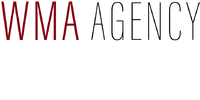 World Matchmaking Agency
Public and business services
50-250 employees
Read more
Мы молодая и развивающаяся команда, целью которой является объединять сердца и бла бла бла…звучит как бред кастрированной собаки, банально и скучно, поэтому переходим сразу к сути, господа!
Мы здесь, чтобы зарабатывать деньги! Да, возможно это эгоистично, но ведь что нам мешает объединять сердца и хорошенько на этом зарабатывать?
Принцип работы нашего брачного агентства — Work Hard Play Hard или вДжобывай и получишь хорошую комиссию. Тебе никто не будет вытирать сопли и просить тебя остаться если ты решишь уйти.
Но если тебя вдохновляет, то что ты видишь, ты заряжен как долбаная ракета и готов «лететь to the moon» за своими $ — поздравляю, ты уже почти в нашей команде. А теперь действуй!
«Поднял трубку, набрал номер»
© Волк с Уолл Стрит
There are currently no posted jobs.