Ukraine's #1 job site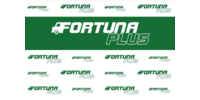 Фортуна плюс, ООО
Verified
Industry:

Transportation and logistics

Company size:

less than 10 employees

Site:

Primary contact:

Клочко Димитрий Викторович

Phone number:
Организация международных грузоперевозок автотранспортом.
Основана в 2002 году и специализируется в области международных грузовых перевозок автомобильным транспортом. Наша главная цель: Обеспечить нашим Клиентам надёжную и качественную доставку грузов в сжатые сроки; Наши маршруты: Западная, Центральная и Восточная Европа, Скандинавия, Прибалтика, СНГ, Ближний Восток; Наша команда: Дружный коллектив профессионалов по международным грузовым перевозкам и транспортной логистике; Наши клиенты: Крупные и известные компании-лидеры рынка в своих отраслях. Наши партнёры: Проверенные и опытные перевозчики; Наш девиз: ФОРТУНА ПЛЮС — ЗЕЛЁНЫЙ СВЕТ ДЛЯ ВАШИХ ГРУЗОВ !
https://www.facebook.com/fortunaplus
https://www.instagram.com/fortunaplus.com.ua
https://www.linkedin.com/company/fortunap
Posted jobs
There currently aren't jobs posted in the "" category.
Dnipro ·
4.3 km from center
· 3 weeks ago
Dnipro ·
4.3 km from center
· 3 weeks ago
Dnipro ·
4.3 km from center
· 3 weeks ago
·