Ukraine's #1 job site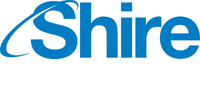 Shire Ukraine LLC (Шайєр Україна, ТОВ)
Verified
Industry:

Pharmaceuticals and pharmacy

Company size:

10-50 employees

Site:
Shire is the global leader in serving patients with rare diseases. We strive to develop best-in-class therapies across a core of rare disease areas including hematology, immunology, genetic diseases, neuroscience and internal medicine. Our diversified capabilities enable us to reach patients in more than 100 countries who are struggling to live their lives to the fullest.
We feel a strong sense of urgency to address unmet medical needs and work tirelessly to improve people's lives with medicines that have a meaningful impact on patients and all who support them on their journey.
Shire — світовий лідер з обслуговування пацієнтів з рідкісними захворюваннями. Ми прагнемо розробити найкращі методи терапії в основних областях рідкісних захворювань, включаючи гематологію, імунологію, генетичні хвороби, неврологію та внутрішні хвороби. Наші різноманітні можливості дозволяють нам охопити пацієнтів, що намагаються жити повним життям, у більш ніж 100 країнах.
Ми прагнемо якомога швидше вирішити медичні потреби і невтомно працюємо над покращенням життя людей препаратами, які мають суттєвий вплив як на пацієнтів, так і на тих, хто підтримує їх упродовж життя.
There are currently no posted jobs.