Ukraine's #1 job site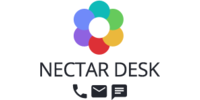 Nectar Desk
Industry:

Telecommunications and networking

Company size:

10-50 employees

Site:

Primary contact:

Лещенко Дария

Phone number:
Nectar Desk is one of the most affordable and complete SaaS solution for handling inbound and outbound calls with reporting and analytics. We deliver a comprehensive call center software that can be setup in minutes from buying a number to customizing your agents and more. No Contracts. No Hidden Fees. No Hardware. 24/7 Phone and Live Chat Support.
Nectar Desk как одно из самых доступных и эффективных решений в oблаке для совершения входящих и исходящих звонков с детальными отчетами и аналитикой. Мы предоставляем комплексное программное обеспечение для колл центров. После покупки номера всё легко настраивается — всего за несколько минут подключайте новых операторов и множество вспомогательных функций. Никаких договоров. Без скрытых доплат. Без дополнительного оборудования. Поддержка в телефонном и чат режимах 24/7.
There are currently no posted jobs.