Ukraine's #1 job site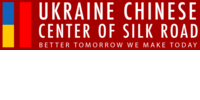 Українсько-китайський центр Шовкового Шляху
Verified
Agency
Industry:

Recruiting and HR

Company size:

10-50 employees

Site:

Primary contact:

Олександр Рижков

Phone number:
The Ukraine-Chinese Center of Silk Road Ltd. was created for implementation in Ukraine of «New Silk Road» initiative, known as «One Belt, One Road».
We unite the potential of the largest scientific, educational and production capacities of Ukraine and China.
The Ukraine-Chinese Center of Silk Road Ltd. performs main activities in next directions:
— Education
We help Ukrainian teachers and scientists to get well paid job in respectable institutions of China.
We help Ukrainian students to apply for full-time education for scholarship programs in universities and colleges in China.
We widely apply the latest achievements in the field of Distance Education, which allows our clients around the world to receive high-quality state standard qualification improvement diploma in technical, managerial and economic areas.
— Science
Having partners in two powerful academies that unite leading scientists throughout Ukraine, we are providing scientific and technical services to most enterprises and institutions in China.
We perform joint research projects with China's academic and research institutions.
OUR MOTTO: «BETTER TOMORROW WE MAKE TODAY»
There are currently no posted jobs.