Ukraine's #1 job site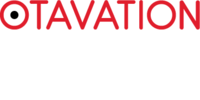 Otavation
Industry:

Marketing, advertising, and PR

Company size:

less than 10 employees

Site:
We are an innovative and brilliant online marketing agency with background in Google's European HQ in Dublin, Ireland. Our mission is to provide long-term, mutually beneficial online marketing services and optimal solutions to any customers' needs.
Otavation is strong-minded about creating a positive workplace filled with motivated and passionate people, ensuring teamwork and personal development of each individual.
There are currently no posted jobs.