Ukraine's #1 job site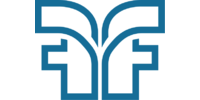 First Financial
Industry:

Finance, banking, and insurance

Company size:

less than 10 employees

Site:

Primary contact:

Reza Nehzati

Phone number:
For years, First Financial has been financing small and mid-sized businesses throughout the US. Our growth and success is attributed to the business model we built, designed to support these companies' needs. We can now offer cross-boarder financing for arranging capital for qualified businesses within our syndication program.
Personal Relationships
Not every business is staffed with a CFO and a personal banker. That's why First Financial provides a dedicated account manager trained to provide a variety of solutions based on the needs of each of their customers.
Speed
2 Minutes Application, 2 Hour Approval, 2 Day Funding
Regardless of adequate planning, businesses often have to move quickly. First Financial responds to this need. Our One-Page Application-Only program can provide up to $ 250,000 same day approval. We will fund transactions within 24 hours. Our web site provides real-time access to transaction data.
Management
First Financial coordinates with your equipment vendors ensuring timely delivery and proper work equipment in order to complete timely financing.
Our expert team of account managers works directly with businesses, equipment vendors, and brokers. Please contact us today for a free, no-obligation analysis of your short-and long-term financing needs.
There are currently no posted jobs.