Ukraine's #1 job site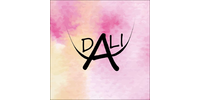 Мгерян А.Р., ФЛП
Verified
Industry:

Education and science

Company size:

less than 10 employees

Site:

Primary contact:

Анастасия Мерзлякова

Phone number:
Арт-Студия «DALI» — место вдохновения как для учеников, так и для художников. Мы тщательно заботимся об уютной и свободной атмосфере в нашей студии и каждый день вкладываем частичку своего сердца в ее развитие.
Наши основные направления:
— детская художественная школа;
— арт-вечеринки;
— курсы для взрослых по обучение рисунку и живописи.
Если вас интересует деятельность в сфере искусства, мы будем рады сотрудничать с вами!
Posted jobs
There currently aren't jobs posted in the "" category.
Dnipro ·
0.4 km from center
· 3 weeks ago
Dnipro ·
0.4 km from center
· 1 week ago