Ukraine's #1 job site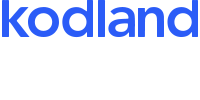 Odreval limited
Education and science
more than 1000 employees
Read more
We are Kodland, an international online digital school for kids and teens. We are teaching children in more than 40 countries, the number of students exceeded 15 000 & we have over 700 professional tutors. Our courses' syllabuses are developed by teachers with extensive professional experience in Computer Science and are taught by qualified instructors.
Our objective is to give the students sufficient knowledge on the digital professions in demand and to prove that a computer can become a powerful tool for personal development. Kodland is rapidly growing & expanding all over the world. Right now we will work with New Markets & looking for professionals, who are ready to join our team.
Jobs
3
There currently aren't jobs posted in the "" category.