Ukraine's #1 job site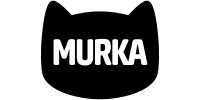 Murka
Read more
Murka Games — швидко зростаючий європейський розробник із портфоліо всесвітньо відомих social casino games, створених для глобальної аудиторії.
Murka обожнює інноваційні продукти, міксувати ігрові жанри, генерувати свіжі ідеї.
Ми були визнані The best social casino operator by EGR, The most innovative company by E&K Gaming; увійшли до 20 кращих ігрових розробникiв Європи згідно з даними AppAnnie.
Ми виросли з невеликого стартапу, і зараз Murka Games це: понад 550 професіоналів 3 офіси 5 мільйонів активних користувачів щомісяця
Наші фахівці використовують технології: Unity як основна середа розробки iгор Власна BI система , яка збудована на технологiях продуктiв Google Cloud Platform та Apache Airflow Python, Go Lang frameworks — також є невід'ємною частиною процесу розробки
В 2019 ми відзначили 10-річний ювілей злиттям з однією з наймасштабніших інвестиційних груп в світі — Blackstone , що відкриває перед нами нові можливості якісного зростання.
Ми рухаємось далі, маємо амбітні цілі та шукаємо талановитих людей. Хвилинка з життя #Murka team
Всі відкриті вакансії murka.com/#career
Murka Games is an international game development company that has been successfully producing social casino and casual games for over a decade. For several years in a row, Murka's titles were called the most innovative in the category and ranked among top European companies:
Top Publishers Award of App Annie's 2021
EGR Global North America Awards 2021
Top 15 Social Casino Game Publishers by EKG
In 2019, Murka Games was acquired by the Blackstone Group, one of the world's largest private equity firms.
Murka Games brings fun and joy to 5 million monthly players in more than 200 countries worldwide.
With ambitious creation plans in the mobile gaming industry, we are actively looking for new talents to join our team.
Jobs
1
There currently aren't jobs posted in the "" category.