Ukraine's #1 job site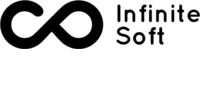 InfiniteSoft
Read more
InfiniteSoft is a Germany based outsourcing company with development center in Kiev, Ukraine.
We have been involved in the development of many complex and critical applications. We get people engaged in the work we create. Our passion for digital business goes beyond beautiful imagery and into the mind of the consumers or partners, where we believe good design and business strategy should solve problems and position a brand/product, so it stands out as well as stands for something.
We set the identity systems, digital platforms and brand campaigns that engage today's consumer. We are in passion of digital innovation, where we make the complex simple through digital strategy and design. We create products, platforms and campaigns that move products as well as culture. We work for you by working with you. Amazing things come from collaboration.
There are currently no posted jobs.