Ukraine's #1 job site
Resume from October 2, 2019 PRO
Галушко Вадим
Николаевич
Web-дизайнер
, 20 000 UAH
Part-time, remote.
Age:

34 years

City:

Zaporizhzhia

Ready to move to:

Ivano-Frankivsk, Kharkiv, Kyiv, Lviv, Odesa, Other countries, Simferopol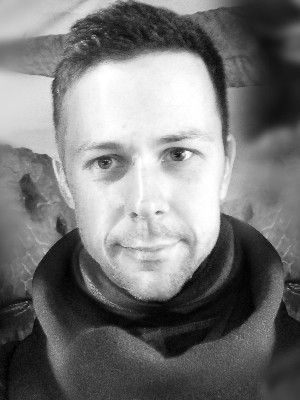 ---
Contact information
The job seeker has entered a phone number and email.
You can get the contact info for this resume on this page: https://www.work.ua/resumes/1510112/
---
Work experience
Web Design (Outsource)
from 08.2015 to now (4 years 2 months)
Компания, Запорожье (Betting, Gambilng)
Web-design, Bannermaking, Landing Pages, Promo materials
Дизайнер
from 02.2015 to 04.2015 (2 months)
Newtend, (интернет-закупки, тендеры)
Подготовка и разработка фирменной дизайн-продукции для печати и размещения в интернет
Веб Дизайнер (Аутсорс)
from 01.2014 to 06.2015 (1 year 5 months)
Noosphere, Запорожье (IT)
Создание графической части веб страниц.
Оператор печати, дизайнер,
from 03.2006 to 02.2015 (8 years 11 months)
Печатный Салон А+, (полиграфия)
Изготовление полиграфической продукции, разработка оригинал-макетов
---
Education
ЗНТУ
Финансы, Запорожье
Unfinished higher, from 09.2000 to 02.2003 (2 years 5 months)
---
Additional education
КА "Шаг"

(2005 - 2008)

Brain Academy - Frontend

(4 месяца)
---
Professional and other skills
Computer skills


Уверенный пользователь. Знание ПК – Word, Excel, Adobe Photoshop, Illustrator, Indesign, Acrobat Professional (+ плагины Quite Imposing, Pitstop Professional), Corel Draw, основы программирования, работы с HTML, З-D дизайна. Вёрстка HTML5, CSS, программирование JavaScript.

Web design

(4 years of experience)




Average, I currently use it.
---
Language proficiencies
English — above average
---
Additional information
Портфолио https://www.behance.net/Vanady
---
Save to applications
---
Similar resumes
---