Ukraine's #1 job site
Resume from January 21, 2020
Шаров Богдан
Владимирович
Журналист, автор, писатель, копирайтер
Part-time, remote.
Age:

47 years

City:

Kyiv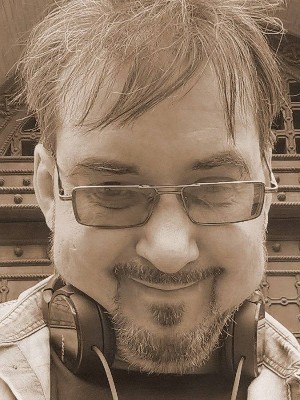 ---
Contact information
The job seeker has entered a phone number and email.
You can get the contact info for this resume on this page: https://www.work.ua/resumes/1628758/
---
Professional and other skills
Computer skills
Продвинутый пользователь ПК, свободное владение всем необходимым набором программ включая World и Adobe Photoshop, знание основ CSS и HTTP а так же продвижения сайта в Сети.
---
Language proficiencies
Russian — fluent
Ukrainian — fluent
---
Additional information
Шаров Богдан Владимирович
30.06.1972, г. Киев. Опыт работы в СМИ - 17 лет.
Основной вид деятельности - интервью, обзоры, брошюры, статьи, тексты книг, копирайт.
Работал в газетах "Независимость", "Столица", "Сегодня", "Вечерний Киев", "Новое Время". Сотрудничал с журналами - "Личный Счет", "Идеи Вашего Дома", "Казино", "Оборудование для пищевой промышленности", "Товар Лицом".
Есть опыт работы в электронных СМИ и издательствах, в активе -
изданные книги.
Есть опыт работы по наполнению и продвижению сайтов.
Предпочтения - работа для журналов, издательств и электронных СМИ.
Контакты: мб.т: [open contact info](look above in the "contact info" section), e-mule: [open contact info](look above in the "contact info" section), [open contact info](look above in the "contact info" section), Skype - christof.mcalien
Ссылки на интернет-страницы:
http://kontrakty.ua/article/1128/
http://kontrakty.ua/article/693/
http://kontrakty.ua/article/289/
http://kontrakty.ua/article/596/
http://www.ozon.ru/person/3038837/
http://www.day.kiev.ua/uk/article/taym-aut/oleksandr-ponomarov-povnistyu-ya-znaydu-sebe-v-operniy-muzici
http://www.sbu.gov.ua/sbu/control/uk/publish/article?art_id=41330&cat_id=39756&mustWords=%D0%B1%D0%BE%D0%B3%D0%B4%D0%B0%D0%BD+%D1%88%D0%B0%D1%80%D0%BE%D0%B2&searchPublishing=1
---
Save to applications
---
Similar resumes
---