Ukraine's #1 job site
Resume from October 2, 2019
Федоренко Ярослава
Васильевна
Журналист, фотограф
, 9 000 UAH
Part-time, remote.
Age:

37 years

City:

Brovary

Ready to move to:

Kyiv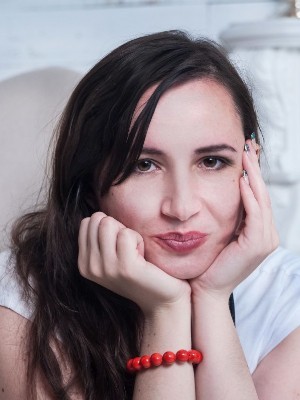 ---
Contact information
The job seeker has entered a phone number and email.
You can get the contact info for this resume on this page: https://www.work.ua/resumes/2038108/
---
Additional education
Київський Центр творчого розвитку «Натхнення», проходження курсу «Шість кроків до свідомої фотозйомки». (один месяц)
---
Additional information
Досвідчений користувач: MS Office (Word, Exсel,Outlook), навички роботи з Internet (MS Explorer, Mozilla Firefox, Opera, графічними редакторами (Adobe Photoshop CS5, CS6; Adobe Photoshop Lightroom 4 ).
Фотографія, стаж 2 роки. Написання текстів для сайтів. Приклади фоторобіт і текстів можна подивитись на сайті http://photodetki.com
Особисті якості:
Комунікабельність, стресостійкість, креативність, відповідальність, пунктуальність, ініціативність.
Інтереси та захоплення
Художня література, фотографія, спорт, мистецтво, техніка. У вільний час пишу дитячу книгу.

---
Save to applications
---
Similar resumes
---