Ukraine's #1 job site
Resume from October 2, 2019 PRO
Вольский Глеб
Николаевич
Senior Project Manager
, 70 000 UAH
Full-time.
Age:

31 years

City:

Kyiv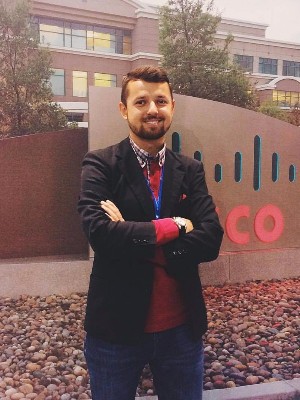 ---
Contact information
The job seeker has entered a phone number and email.
You can get the contact info for this resume on this page: https://www.work.ua/resumes/3301299/
---
Work experience
Project Manager
from 03.2013 to now (6 years 7 months)
ERC, Киев (IT Distribution)
- руководитель отдела по работе с ключевыми партнерами;
- постановка таргетов, планов, их контроль и поддержка на пути к выполнению;
- управление проектами (подготовка, закрепление, контроль);
- успешно реализованные проекты: Global Logic, CIKLUM, JYSK, L'oreal, OSCE, United Nations, Pivdennyi, Украэрорух, Метинвест, ДТЭК, Киевстар, Nemiroff, Alfabank, Vodafone, Мироновский Хлебопродукт, Астелит, МИД, МВД, СБУ, Верховна Рада, МинЮст, Пенсионный Фонд, etc.;
- профильные закупки: Xerox GMO/Channels, Apple Enterterprise, HP Enterprise, Dell Servers, Cisco Enterprise/SB etc.

ENG:

I work in the department of system integration.
My tasks included full control and communication with partners:
- organization and support of transactions with commercial as well as with government agencies;
- logistics organization with all the relevant factors;
- monitoring compliance with the Partners credit line;
- facilitate the expansion of partner's product portfolio;
- implementation of design support, followed by protection;
- monitoring the availability of the goods, exercise maximum prompt shipment;
- communication between vendors, brand managers and consulting department;
Account Manager
from 10.2010 to 01.2013 (2 years 3 months)
Megapolis Plus, Киев (Реклама)
- Реализация рекламных плоскостей в Киевском метрополитене, билбордов, нестандартных конструкций, рекламы в собственном издательстве журнала "Аэропорт", плоскостей в Киевском, Харьковском и Одесском аэропортах;
- Промоушн ТРЦ "Dream Town", в т.ч. Аквапарк "Юрского Периода";
- Достижение максимально эффективных показателей в результате проведения рекламных кампаний;
- Расширение бюджета клиентов.
- Полный документальный оборот.
Букинг менеджер
from 04.2009 to 09.2010 (1 year 5 months)
Promo Ocean, Киев (PR / Booking)
- Букинг артистов;
- Организация гастролей отечественных и зарубежных артистов на территории Украины.
Менеджер по продажам
from 06.2007 to 05.2008 (11 months)
Gelezka.kiev.ua, Киев (IT ритейл)
- Продажа компьютерной и офисной техники;
- Индивидуальный подбор конфигураций;
- Оформление документации при продаже;
Системный администратор
from 05.2006 to 06.2007 (1 year 1 month)
Международный Университет Финансов, Киев (Университет)
Организация стабильной работы компьютерной техники университета, в частности сервера МУФ.
---
Education
International University of Finance
Banking, Kyiv
Higher, from 09.2005 to 07.2010 (4 years 10 months)
---
Additional education
Yappi Business Intermediate (2009, 6 месяцев)
---
Professional and other skills
Computer skills


Опытный пользователь.

CRM

(6 years of experience)




Advanced, I currently use it.

Outlook

(4 years of experience)




Average, I currently use it.

MS Office

(13 years of experience)




Average, I currently use it.
---
Language proficiencies
English — advanced
Russian — fluent
Ukrainian — fluent
German — beginner
---
Save to applications
---
Similar resumes
---