Ukraine's #1 job site
Resume from July 14, 2019 PRO
Полонская
Кристина
Дизайнер интерьера, 3D-визуализатор, чертежник
, 20 000 UAH
Full-time, remote.
Age:

28 years

City:

Kyiv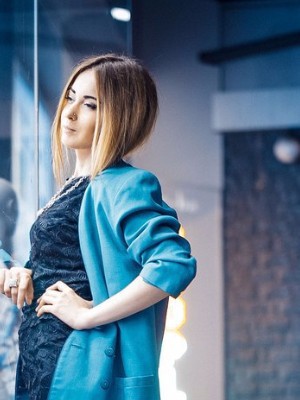 ---
Contact information
The job seeker has entered a phone number and email.
You can get the contact info for this resume on this page: https://www.work.ua/resumes/3399945/
---
Work experience
Дизайнер интерьера
from 09.2018 to now (1 year 2 months)
Freelance, Київ (Дизайн жилых и общественных помещений)
Полное ведение проектов. От переговоров и составления ТЗ, создание 3D визуализаций, разработка пакета чертежей, подбор материалов. Ведение авторского сопровождения.
Дизайнер интерьтеров
from 06.2017 to 08.2018 (1 year 2 months)
Студия дизайна интерьера Виктории Савченко, Киев (Дизайн интерьера)
Обязанности: Переговоры с клиентами, выезды на объекты, разработка 3D концепции интерьера, подбор материалов, создание чертежей.
Личные достижения: Выполнены поставленные в начале года цели. Ускорение сроков работы. Понимание вкуса и потребностей заказчика.
---
Education
Харьковская Государственная Академия Дизайна и Искусств
Дизайн среды; Интерьера и оборудования, Харьков
Higher, from 09.2011 to 09.2016 (5 years)
---
Additional education
Курсы 3d графики. 3dsmax, Соrona render

(2014г., 3месяца)

Курс проектной документации "KrazyRabochka" от IK-architects

(1 месяц)

"Render Camp"

(2019, 5 недель)
---
Professional and other skills
Computer skills
3ds Max, Corona render, V-ray, ArchiCAD, Adobe Photoshop.
---
Language proficiencies
Russian — fluent
Ukrainian — fluent
English — beginner
---
Additional information
Пример моих работ можно посмотреть: здесьhttps://drive.google.com/folderview?id=1t8ustJ2otu-Rv5sP_J9cHptkTl850pm2
---
Save to applications
---
Similar resumes
---