Ukraine's #1 job site
Resume from October 21, 2019 PRO
Карпюк Александр
Петрович
Веб-программист, руководитель интернет-проекта, системный администратор
Full-time, part-time, remote.
Age:

40 years

City:

Rivne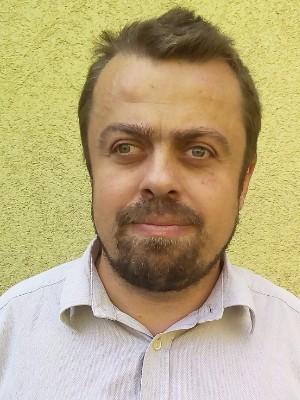 ---
Contact information
The job seeker has entered a phone number, email and address.
You can get the contact info for this resume on this page: https://www.work.ua/resumes/3561389/
---
Work experience
Компютерний інженер
from 10.2017 to 07.2019 (1 year 9 months)
P.H.U. "GREDAW", Берлін (Торгівля автомобілями, СТО)
Програмування мікросхем автомобілів. Налаштування, супровід та підтримка роботи серверів під потреби компанії. Розробка веб-сайтів та посадочних сторінок та їх супровід.
Системний адміністратор, веб-програміст
from 11.2016 to 10.2017 (11 months)
ТзОВ "Папір-сервіс", Ровно (Гуртова та роздрібна торгівля)
Налаштування, супровід та підтримка роботи серверів під потреби компанії. Розробка веб-сайтів та посадочних сторінок та їх супровід. Обслуговування оргтехніки.
Руководитель интернет-магазина
from 04.2013 to 05.2016 (3 years 1 month)
ООО "Салон "Тепло и холод", Ровно (Продаж и обслуживание климатической техники)
Создание, сопровождение, обслуживание и продвижение интернет-магазина, администрирование сервера компании
---
Education
Институт кибернетики им. М. Глушкова НАН Украины
Прикладной математики, Киев
Higher, from 09.2001 to 04.2003 (1 year 7 months)
Защита ученой степени кандидата технических наук
---
Save to applications
---
Similar resumes
---