Ukraine's #1 job site
Resume from October 19, 2021 PRO
Горшков Андрій
Васильевич
Логист, кладовщик
, 10 000 UAH
Full-time.
Age:

48 years

City:

Cherkasy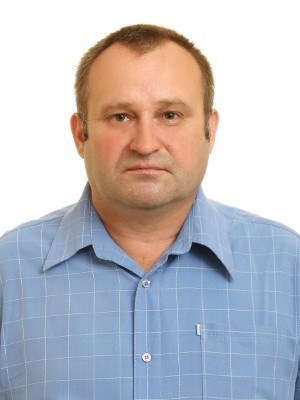 ---
Contact information
The job seeker has entered a phone number, email and address.
You can get this candidate's contact information from https://www.work.ua/resumes/3666233/
---
Work experience
Майстер участку
from 03.2017 to now (4 years 9 months)
Сева Групп, Київ (Виготовлення міжкімнатних дверей)
Планування роботи участку, отримання матеріалів, розподіл роботи між працівниками, контроль якості виконання, звіт. Робота в програмі ERP придриємство.
Логист
from 02.2014 to 02.2016 (2 years)
ТОВ "КЛОЧОКТРАНС", Киев (Грузоперевозки)
Заключение договоров на перевозку грузов, сопровождение груза, контроль оплаты.
Офіцер відділу оборонного планування
from 03.2009 to 07.2011 (2 years 4 months)
Збройні сили України, Київ (Захист країни)
Розробка документів обороноздатності України
Командир взводу, роти, начальник штабу батальйону, заступник начальника штабу полку
from 08.1998 to 03.2009 (10 years 7 months)
Збройні сили України, Бровари (Захист країни)
---
Education
Каменец-Подольский Военно-инженерный институт
Инженерная механика, Каменец-Подольский
Higher, from 1994 to 1998 (3 years 11 months)
Основная специальность военный инженер. Гражданская специальность инженер механик, строительство дорог и мостов.
---
Professional and other skills
Computer skills
Впевнений користувач ПК, робота в 1с, первинної документації.
---
Language proficiencies
Ukrainian — fluent
---
Additional information
Свободно владею компьютером. Военный пенсионер.
---
More resumes of this candidate
Higher education · Full-time
Порізчик ДСП, МДФ, поклійщик кромок,

ТОВ МБХЛ · 1 year 3 months

Майстер шпонувальної дільниці,

ТОВ Сева Групп · 3 years 6 months
Similar candidates
---