Ukraine's #1 job site
Resume from November 30, 2020 PRO
Криворучко
Александр
Industrial engineer, Project leader
Full-time.
Age:

28 years

City:

Uzhhorod

Ready to move to:

Dnipro, Kharkiv, Kyiv, Lviv, Mukachevo, Odesa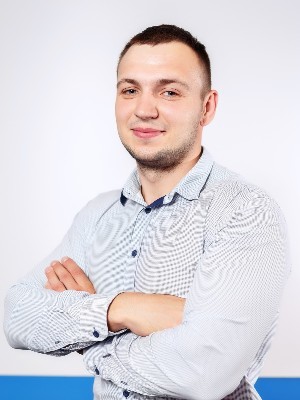 ---
Contact information
The job seeker has entered a phone number, email and LinkedIn.
You can get the contact info for this resume on this page: https://www.work.ua/resumes/3725866/
---
Work experience
Quality incoming inspection enginner
from 05.2020 to now (7 months)
Magneti Marelli PWT, Kechnec (Automotive)
Main responsibilities:

- Maintaining and improving the incoming inspection process.
- Monitoring, reporting, and improvement of KPI linked with the job.
- Performing incoming inspection according to control plans.
- Develop and maintain control plans for components inspections.
- Timely, detailed, and professional reporting to the Supplier Quality Department about components quality issues.
- Regular monitoring, reporting, and optimization of the "Red Jail" stock.
- Managing the flow of components being on hold.
- Updating the inspection level according to rules defined in the procedure.
- Planning and optimization of human and equipment resources.
- Overall responsibility for the safety of incoming inspection personnel.
- Coordinate dedicated incoming quality team for driving the incoming control and improvement.
- Active participation in the planning and realization of quality training for incoming inspection
- Overall responsibility for measurement equipment used by incoming inspection.
- Promotion of company rules, values and WCM approach.
- Supplier claims creation in SQP with a professional problem description.
- Managing NOK parts and keeping them identified and closed.
- Maintaining the samples, documents, and records related to incoming inspection.
- Managing the parts flow.
- Performing regular planned audits in rad jail and warehouse.
- Evaluation, approval, and checking the effectiveness of suppliers' 8D reports.
- Cost and recovery related to supplier claims 'regular monitoring, reporting and improvement.
- Standardization and effectiveness of supplier problem-solving approach.
- Checking the effectiveness of suppliers corrective actions
Process engineer
from 02.2019 to 05.2020 (1 year 3 months)
Magneti Marelli PWT, Kechnec (Automotive)
General responsibility:

-Insurance and verification the application of all Project life cycle (PLC) standards for each entrusted project.
-Monitoring KPIs (as a functional project leader in the plant) defined from Project management office (PMO) according to PLC standards for each entrusted project.
- Coordinating the manufacturing team activities and resources involved in the entrusted project.

Essential skills and responsibilities:

- Participate in the feasibility and manufacturability phase related to prototyping, pre-series and the introduction of new materials/process techniques with the R&D team, especially participate in the activities of Advanced Product Quality Planning.
- Satisfying Customer requirements and specifications.
- Coordinating the process for the realization of the product according to 7 gates of the project life cycle.
- Executing specific checklist activities to ensure the approval of the defined project gates.
- Defining the investment, variable and expenses costs for the project, follow up of the cost and investment.
- Planning project technical activities and staffing with dedicated technology and production departments representative
-Tracking and submitting reports on project progress.
-Participating with the technologist and PP&C engineer to cycle time study and line capacity definition.
-Monitoring the elaboration of standard operation procedures (SOP) used as working instructions (WI) for the operators according to microplanning.
- Training shift leaders and team leaders related to the new process according to elaborated SOPs.
- Executing and monitor with PP&C engineer the production runs / run at rates to verify installed capacity.
- Coordinating the process of validation of the new equipment installed in the plant.
- Preparing and lead internal and external process audit.
- Coordinating all process and product modifications/changes.
- Coordinating all transfer activities linked to process and product implementation.
- Coordinating and execute activities needed to issue purchase requisition and purchase orders.
- Tracking and execute all necessary actions related to tooling (in ownership of supplier, MM, and customer).
- Tracking and implement all corrective actions related to Layered process audit (LPA) findings.
- Planning, leading and participating in the production of samples (PV, PPAP).
Industrial engineer
from 08.2015 to 02.2019 (3 years 6 months)
Jabil Circuit Ukraine Limited, Ужгород (Электрооборудования и электроника)
• Designing and procuring production tooling, processing equipment and workplaces.
• Introduction of new products to manufacturing. Preparation of necessary devices, creation of instructions, documentation, drawings etc.
• Realization of NPI, sample production and preparation of relevant documentation
• Minimization of cycle time by manufacturing of products.
• Verifying that machine maintenance is being performed on schedule.
• Analyzes workforce utilization, facility layout, and operational data such as production costs, process flow charts, and production schedules, to determine efficient utilization of workers and equipment,
modification of machines, improving the quality of production process etc
---
Education
Харьковский национальный университет радиоэлектроники
Электронной техники, Харьков
Higher, from 09.2010 to 06.2015 (4 years 9 months)
---
Additional education
Харьковский институт танковых войск

(С 2012 по 2014)

Silver Lean six sigma

(2016, 6 месяцев)
---
Professional and other skills
Computer skills
AutoCAD, MS Office (Word, Excel, Access, Power Point, Outlook), Agile,PDM, SAP, SketchUp

.
---
Language proficiencies
English — above average
Slovak — average
---
Additional information
Веду активный образ жизни. Занимаюсь спортом.
В универиситете занимал должности старосты и должность начальник группы общественного порядка в общежитии.
---
Save to applications
---
Similar resumes
---