Ukraine's #1 job site
Resume from October 1, 2019 PRO
Parniekov
Oleksandr
Junior Android/React Native Developer
Full-time, part-time, remote.
Age:

29 years

City:

Ivano-Frankivsk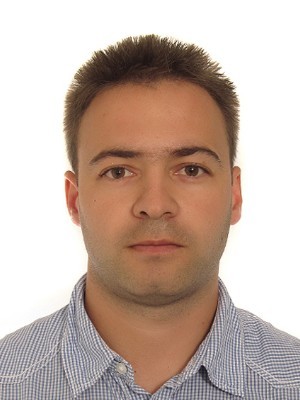 ---
Contact information
The job seeker has entered a phone number, email and address.
You can get the contact info for this resume on this page: https://www.work.ua/resumes/3854468/
---
Work experience
Junior React Native Developer
from 03.2019 to now (7 months)
COAX Software, Івано-Франківськ (Software Development)
Develop react native apps

Work with:
- JavaScript
- ES6
- React Native
- Redux (Thunk / Saga)
- React Navigation
- React Native Elements
- React Native Base
- React Native Debugger / Chrome Debugger
- React Native Camera library
- React Native File System library
- Android Studio debugging
- Immutability-helper
- Testing: Jest, Enzyme
Android Developer
from 09.2018 to 11.2018 (2 months)
Big Data Hush, Киев (Software Development)
Firebase - Authentication(Email, Google, Facebook, Twitter), Database, Storage.
AWS SDK (Amazon Recognition)
Trainee Android Developer
from 07.2018 to 09.2018 (2 months)
OnSoft, Хмельницкий (Buiding Android Apps)
Work in the project "Hot Tours Ukraine"
https://play.google.com/store/apps/details?id=com.onsoft.travel.ua

Job responsibilities:
- Service
- AudioManager
- BluetoothSoket
- Fragments
- RecyclerView
- Room (Architecture components, SQLite)
- Dialogs
- Phone Contacts
- Cursor
- RX Permissions
---
Education
Khmelnytskyy National University
Faculty of Economics, Accounting and Audit, Хмельницкий
Higher, from 09.2006 to 07.2011 (4 years 10 months)
---
Additional education
Developing Android Apps (by Google)

(https://www.udacity.com/course/new-android-fundamentals--ud851)

Android Networking (by Google)

(https://www.udacity.com/course/android-basics-networking--ud843)

GitHub(by Google)

(https://www.udacity.com/course/github-collaboration--ud456)

JAVA SE COURSE

(http://idf.ua/%D0%B4%D1%83%D0%B0%D0%BB%D1%8C%D0%BD%D0%B5-%D0%BD%D0%B0%D0%B2%D1%87%D0%B0%D0%BD%D0%BD%D1%8F/)

Android Course by IT-Cluster Academy

(2018, 3)

JavaScript Core https://www.udemy.com/javascript-bible/

(2019, 1 міс)
---
Professional and other skills
Java SE

(2 years of experience)




Average, 1 year ago .

Android SDK

(1 year of experience)




Beginner, 1 year ago .

REST Api, retrofit(android), fetch(javascript)

(1 year of experience)




Above average, I currently use it.

Material Design

(1 year of experience)




Beginner, I currently use it.

SQLite, room(android), sequelize(node js)

(1 year of experience)




Average, I currently use it.

JavaScript Core

(1 year of experience)




Beginner, I currently use it.

React Native

(1 year of experience)




Beginner, I currently use it.

Redux (thunk, saga)

(1 year of experience)




Average, I currently use it.
---
Language proficiencies
English — average
Ukrainian — fluent
---
Additional information
Hello! I'm a self-motivated, responsible and hardworking person with big inspire in developing Android Apps.

I have good listening and communication skills also well organized and always plan ahead to make sure I manage my time well.
---
Save to applications
---
Similar resumes
---