Ukraine's #1 job site
Resume from February 15, 2020 PRO
Мельник
Любовь
Косметолог, массажист, эстетист по телу
, 20 000 UAH
Full-time.
Age:

29 years

City:

Kyiv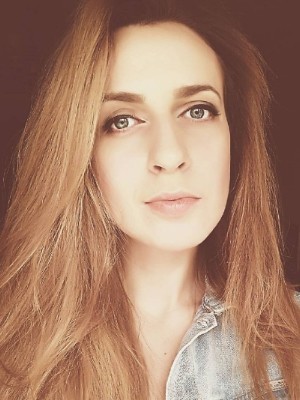 ---
Contact information
The job seeker has entered a phone number and email.
You can get the contact info for this resume on this page: https://www.work.ua/resumes/4154555/
---
Work experience
Massage therapist
from 07.2018 to 11.2019 (1 year 4 months)
Ramada resort Side 5*, Side, Turkey (Spa)
Врач-косметолог
from 09.2016 to 07.2018 (1 year 10 months)
Лазерная косметология "Люмен", Киев (Лазерная эпиляция, косметология)
---
Education
КМУ УАНМ
Лечебное дело, Киев
Higher, from 09.2007 to 06.2013 (5 years 9 months)
---
Additional education
Центр развития салонного бизнеса " Партнер + ". Курс " Косметология, эстетика тела".

(2017, 1,5 месяца)

Центр развития салонного бизнеса " Партнер + ". Курс " Массаж лица и тела " Гуа-Ша" ".

(2017)

Центр развития салонного бизнеса " Партнер + ". Курс " Специалист инъекционных методик: мезотерапия, биоревитализация"

(2017)

Центр развития салонного бизнеса "Партнер+" , курс " Постизометрическая релаксация и диагностика для массажистов"

(2019, 1 месяц)

Центр развития салонного бизнеса "Партнер+" , курс " Профи-массажист"

(2019, 1 месяц)

Конференция "Адаптированные техники массажа в комплексном лечении и профилактике врожденных и приобретенных дисфункций"

(Киев, 23.02.2019 г.)
---
Professional and other skills
Computer skills
Опытный пользователь. Хорошее владение пакетом MS Office (Excel, Power Point, Word, WordPad), работа с электронной почтой (Outlook Express). Уверенная работа с разными браузерами (Opera, Firefox, Chrome, Amigo, Internet Explorer). Навыки работы с операционными системами Linux и Windows".
---
Language proficiencies
English — average
Turkish — average
---
Additional information
Вміння та навички:
-Ручні масажі ( класичний, антицелюлітний, баночний, медовий, гуа-ша, лімфодренажний, ШВЗ, стоун-массаж, релакс-масаж)
-Апаратні методики ( кавітація, вакуумно-роликовий масаж, VellaShape)
-Масаж обличчя ( гуа-ша, класичний, Жаке, пластичний)
-Проведення лазерної епіляції ( діодний лазер Lumenis Light Sheer ET)
-Ін'єкційні методики ( мезотерапія, біоревіталізація )


Відсутність шкідливих звичок, акуратність, ввічливість, вміння працювати в команді, позитивне мислення, прагнення до підвищення професійного рівня, ефективне налагоджування психологічного контакту з клієнтом.
---
Save to applications
---
Similar resumes
---