Ukraine's #1 job site
Resume from October 22, 2019 PRO
Никитенко
Марина
HR manager, administrator, generalist, researcher
Full-time.
Age:

39 years

City:

Dnipro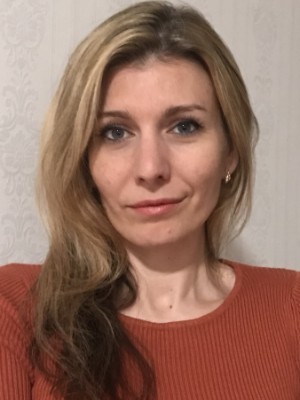 ---
Contact information
The job seeker has entered a phone number, email and address.
You can get the contact info for this resume on this page: https://www.work.ua/resumes/4535801/
---
Work experience
HR Manager generalist
from 01.2018 to now (1 year 10 months)
Company (300 employees), Дніпро (Financial)
HR administration and recruiting administrative/technical specialists
Full cycle of HR administration:

- Supporting at staff-record management: hiring, dismissal, vacations, transition, etc.
- Filling staff-records data bases in 1C
- Preparing labor contracts, additional agreements
-Supporting employees across the country on HR Administration questions

Researching (technical IT and administrative positions):
- Interact with PM on position requirements and other related aspects
- Search for the candidates utilizing different channels: job sites, LinkedIn
- Contact candidates and conduct phone screening interviews
- Ensure a proper interviewing process for the candidate and the feedback delivery
HR administrator
from 04.2007 to 07.2011 (4 years 3 months)
Bank "Nadra" Dnepr branch, Dnipro (Finance)
Registration, transfer and dismissal of employees (400-650 employees) in accordance with labor legislation, regulations, instructions, orders.
- Introduction of information on the personnel in the IS Irbis, the complete creation structure of the enterprise.
- Keeping personnel records up to date, introduction of changes into them on time.
- Formation of the staffing table, dealing with any absences, processing payroll with hours, overtime, travel arrangements etc.
- Full support of contract agreements (30-50 monthly) with an introduction to information to the accounting program.
- Maintaining timely and accurate HR department reporting.
HR administrator
from 05.2006 to 03.2007 (10 months)
ALLO, Dnipro (Retail)
HR documentation whole process with 1500 employees
Office manager
from 04.1999 to 03.2006 (6 years 11 months)
"ATB" Corp., "Cascade" Corp., "Inter-DA" advertising agency, Dnipro (retail, advertising agency etc,)
---
Education
Dnepr Transport and Economic College
"Jurisprudence", Dnipro
Specialized secondary, from 09.1997 to 06.2000 (2 years 9 months)
Jr Specialist "Lawyer" with Honors
---
Additional education
Cascadia College, Bothel city, WA, USA English language course (2016-2017)
---
Professional and other skills
Computer skills
MS Office, base data, 1C (7, 8 version), M.E.Doc, bank payments
Internet research
HR administration

(5 years of experience)




Advanced, I currently use it.

Research

(2 years of experience)




Average, I currently use it.
---
Language proficiencies
English — above average
---
Save to applications
---
Similar resumes
---