Ukraine's #1 job site
Resume from January 19, 2020 PRO
Kolesnik Alexandr
Sergeevich
Project Manager
Full-time.
Age:

33 years

City:

Kyiv

Ready to move to:

Dnipro, Ivano-Frankivsk, Kropyvnytskyi (Kirovohrad), Lutsk, Lviv, Odesa, Vinnytsia, Zaporizhzhia, Zhytomyr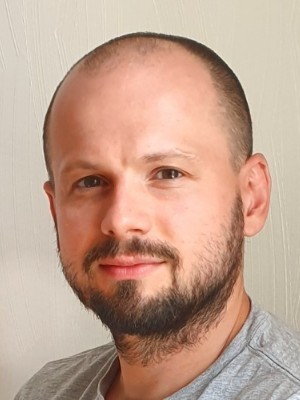 ---
Contact information
The job seeker has entered a phone number, email, Facebook and LinkedIn.
You can get the contact info for this resume on this page: https://www.work.ua/resumes/4893892/
---
Work experience
Financial Manager
from 01.2019 to now (1 year)
Niko Technooogies OU, Миколаїв (Миколаївська обл.) (Processing Fintech)
Project Manager/Product Manager
from 07.2016 to 12.2018 (2 years 5 months)
IT Company (~ 800 employees), Николаев (Николаевская обл.) (IT E-commerce Auto Parts)
Сфера компетенции: финансы, управленческий учёт
from 11.2010 to 04.2016 (5 years 5 months)
"DA-KAS", Николаев (мебельное производство)
Сфера компетенции: финансы, управленческий учёт, оптимизация производства, ценообразование, бюджетирование, внедрение и разработка программ и решений и др.
Финансовый директор
from 09.2007 to 09.2008 (1 year)
Холдинг МАИР: «Металлургический завод «СТАКС», Красный Сулин (металлургия)
• Ведение и анализ финансово-хозяйственной деятельности предприятия;
•Математическое моделирование деятельности предприятия;
•Разработка, оптимизация принимаемых решений, расчеты рентабельности сделок, эффективности проектов;
•Управление рисками;
•Работа с финансовыми учреждениями;
•Координация работы финансовых служб (8 человек в прямом подчинении)
---
Education
НФ ЕУФИМБ
Экономика предприятий, Николаев (Николаевская обл.)
Higher, from 09.2002 to 06.2007 (4 years 9 months)
специалист, "красный" диплом
---
Professional and other skills
Computer skills
MS Office (MS Excel - ВПР, ГПР, массивы, сводные таблицы, VBA);
Google Docs;
1С 7.7, 1С 8.* УТП, УПП, (в т.ч. ТЗ, разработка);
ERP системы - в т.ч. разработка;
Python, SQL/noSQL, ...;
Agile/Scrum/Kanban, SDLC;
Jira, Planfix;
Git, Docker;
etc.
---
Language proficiencies
English — above average
Ukrainian — fluent
Russian — fluent
---
Save to applications
---
Similar resumes
---