Ukraine's #1 job site
Resume from December 10, 2019
Pankratov
Dmitriy
Technical writer
Full-time, part-time, remote.
Age:

26 years

City:

Kharkiv

Ready to move to:

Kyiv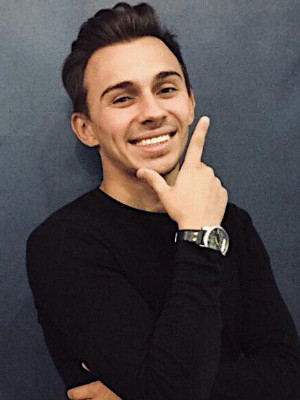 ---
Contact information
The job seeker has entered a phone number, email and LinkedIn.
You can get the contact info for this resume on this page: https://www.work.ua/resumes/4915076/
---
Work experience
Technical writer
from 07.2017 to now (2 years 6 months)
TRANSPORT TECHNOLOGIES RD ENTERPRISE LLC, Харьков (IT - разработка ПО)
Documentation Skills:
• plan and maintain documentation structure with exposure to international/national standards (standards of series 2 and 19);
• produce high-quality technical (product + API) documentation that meets applicable standards and is appropriate for its intended audience and expert examination;
• define, communicate, and manage product line documentation plans/schedules and be a part of roadmap, design, QA and release management;
• build relationships with Product teams and stakeholders across different regions to develop content for multiple business and technical audiences within our customer and partner organizations;
• analyze existing and potential content, focusing on reuse and single-sourcing opportunities.

Knowledge of:
• C/C++;
• HTML, CSS;
• UML, Markdown, RUP, LaTex.

Skills of work with:
• Jira, Asana;
• DoxyGen;
• Git, Dropbox, SVN;
• CppCheck, WinMerge, MPLAB X IDE, NotePad++.
Legal Counsel
from 05.2017 to 08.2017 (3 months)
ILF Law Firm, Харків (Юридические услуги)
• developing, reviewing and negotiating contracts and other corporate documentation;
• preparation of legal opinions and otherwise advising clients on various legal matters: business, Labour, Tax, IP, Civil law, etc.
• legal support of business activities of the company.
Legal Analyst
from 04.2012 to 06.2016 (4 years 2 months)
Limited liability company "NADO", Москва (Building)
• performing all necessary analysis and research required for efficient functioning of the legal department;
• drafting and negotiating contracts such as joint venture contracts, lease contracts, and subcontracting contracts;
• conducting all works of cheque claims including opening reports, carrying out litigation proceedings, and implementation of prosecutions;
• help to conduct investigation for staff members who violate the company regulations as well as the Labor Laws;
• maintaining all the paperwork and documentation pertaining to court hearings and commercial terms and conditions of the contracts of the company;
• reviewing commercial terms and conditions of contracts.
---
Education
MRU Mykolas Romeris University
International law, Vilnius, Lithuania
Higher, from 09.2015 to 06.2016 (9 months)
НЮУ им.Ярослава Мудрого
Институт подготовки кадров для органов юстиции Украины, Харьков
Higher, from 09.2010 to 06.2015 (4 years 9 months)
---
Additional education
FC Shakhtar Donetsk - «Product management» (Advanced Training Course)

(2017)

Sun Rise Language Club

(2018-2019)

Competencies Development Bureau - «Time management»

(2019)
---
Language proficiencies
English — above average
---
Additional information
I'm a professional technical writer with 2+ years of experience.
My specialty is developing, writing and maintaining technical documentation in various formats for minor and major software releases.
My professional experience is more than 10 projects. I have 10+ years of experience in working with Microsoft Office Package. Have experience in core web technologies, such as Confluence, UML, Doxygen, HTML/CSS, Jira, Asana, Dropbox, SVN, and others.
Able to grasp complex technical information quickly and convert it into clear, grammatically correct and technically accurate documentation that is well-organized, formatted and tailored to the audience.
---
Save to applications
---
Similar resumes
---