Ukraine's #1 job site
Resume from December 11, 2019
Кабаргин
Александр
Movement cooperation field officer
, 20 000 UAH
Full-time.
Age:

51 years

City:

Kramatorsk

Ready to move to:

Kharkiv, Kyiv, Luhansk, Mariupol, Sloviansk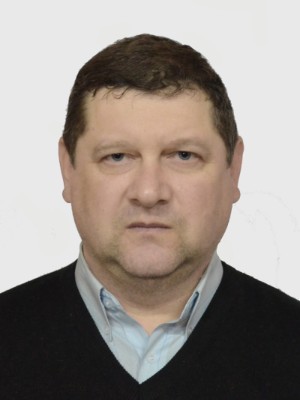 ---
Contact information
The job seeker has entered a phone number and email.
You can get the contact info for this resume on this page: https://www.work.ua/resumes/5036896/
---
Professional and other skills
Driver Lisence B.B1.C.C1 (20 years of experience)
Advanced, I currently use it.
---
Language proficiencies
English — advanced
---
Additional information
FIRST NAME:Alexandr

SURNAME:Kabargin

DATE OF BIRTH:17 Oct.1968

NATIONALITY:Ukraine

LANGUAGE:(speaking, reading, writing) English,German,Russian, Ukrainean

TITLE/LEVEL: The teacher of English and German languages,Financial management.

ADRESS: Yuzhnaya str 17/62 str.Kramatorsk ( refugee address)

TLF./ MOB.N.: [open contact info](look above in the "contact info" section)

PRIVAT E-MAIL: [open contact info](look above in the "contact info" section)

CIVIL STATUS: married

PRESENT POSITION : the State Chief inspector of the Donetsk Customs House

YEARS OF EXPERIENCE : since 1994

KEY
QUALIFICATIONS:customs legislation /humanitarian aids/ international trade/ driver license B.B1.C.C1



EDUCATION

2004 – 2006

Regional Academy of Personal.Kyiv (Ukraine) Speciality:" Management and Finances", "Specialist" level

1985 - 1992
Pedagogical Institute of Foreign Languages.Gorlovka (Ukraine) Speciality: "English and german languages teacher", "Bachelor" level

1986 - 1987
Drivers training school (Ukraine) Speciality "driver license B.B1.C.C1"
1975-1985
Secondary school №1 (Soviet Union) Schelkovskaya village Chechen-Ingush Republic

EXPERIENCE:List according to date, last experience first
Period:
-1994-2014
Employer: Donetsk Customs House (Customs point Gorlivka)
Position: inspector,
Short description of work tasks/responsibility/project: customs legislation,/humanitarian Aid/international trade.
Country : Ukraine

2015- till now - Donetsk Customs House (Customs point Kramatorsk) –
Position: inspector,chief inspector
Short description of work tasks/responsibility/project: customs legislation,international trade.
Country : Ukraine

COURSE:Period, Course, Course organizer

1995- Kharkiv Centre for Customs officers training, Ukraine (State Customs Service)
2006- Khmelnitsky Centre for Customs officers training, Ukraine(State Customs Service)
2012- Khmelnitsky Centre for Customs officers training, Ukraine(State Customs Service)
2015- Training for EUR1 sertification.( Europien Councel )

IT TOOLS:Windows, MS Office
---
Save to applications
---
Similar resumes
---