Ukraine's #1 job site
Resume from December 11, 2019 PRO
Безуглий
Олександр
Local sysadmin, Tester
Full-time, part-time, remote.
Age:

37 years

City:

Cherkasy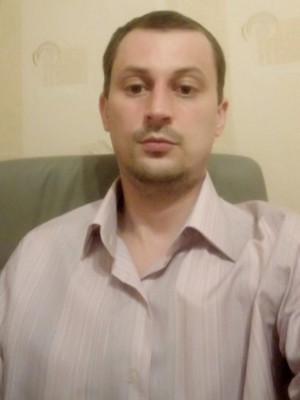 ---
Contact information
The job seeker has entered a phone number, email and address.
You can get the contact info for this resume on this page: https://www.work.ua/resumes/5160716/
---
Work experience
Local sys admin
from 05.2012 to now (7 years 8 months)
Department of Education and Humanitarian Policy Cherkasy City Council, Черкаси (City Council)
Analyzing potential issues with computer systems
Applying operating system updates, patches, and configuration changes
Installing and configuring new hardware and software
Adding, removing, or updating user account information, resetting passwords, etc
Answering technical queries and assisting users
Troubleshooting any reported problems
System performance tuning
Ensuring that the network infrastructure is up and running.
Training users
---
Education
Cherkasy Engineering and Technological Institute
Economics and entrepreneurship, Черкаси
Higher, from 09.1999 to 05.2004 (4 years 8 months)
I have discussion of practical situations in mini-groups.
---
Additional education
QAtestlab, The manual testing course, ad hoc, Mantis` a bug reports and test case in the Testlink

(2019, month)

Prometheus.org.ua, Foundations of Web UI

(2016, 3 monthes)

Самоосвіта, Java for Testers

(2019, 5 місяців)
---
Professional and other skills
Computer skills


MantisHub, GitHub Decktop

Hard computer engineer

(6 years of experience)




Above average, I currently use it.

Foundation FreeBSD

(1 year of experience)




Beginner, 1 year ago .

Foundation of local sys admin

(6 years of experience)




Average, I currently use it.

Сontent manager

(6 years of experience)




Fluent, I currently use it.
---
Language proficiencies
English — average
---
Save to applications
---
Similar resumes
---