Ukraine's #1 job site
Resume from October 1, 2019
Shepet
Victoria
Маркетолог
Full-time.
Age:

32 years

City:

Kyiv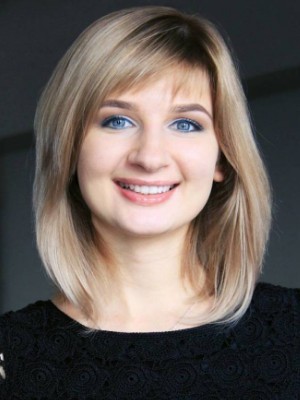 ---
Contact information
The job seeker has entered a phone number, email and address.
You can get the contact info for this resume on this page: https://www.work.ua/resumes/5192735/
---
Work experience
Marketing Specialist
from 12.2018 to now (10 months)
Hegelmann Group, Київ (Logistics)
•implementation of a marketing plan, according to company's policy and goals;
•heading customer service department and call center;
•technical assignment for contractors;
•audience segmentation, SMM, targeting, lead generation (Facebook, Instagram);
•work with Bitrix and Opencart (e-commerce platform);
•carrying out marketing activities (exhibitions, charity projects, etc.);
•ATL advertising;
•marketing budget planning and reporting.
In 9 months, we generated more than 2000 leads, and increased customer loyalty.
Marketing and Business Development Manager
from 11.2016 to 08.2018 (1 year 9 months)
Concord Exotic Voyages, Goa, India (Tour Operator)
•development, implementation of a marketing plan, according to company's policy and goals;
•heading marketing and sales department;
•SMM marketing management, lead generation;
•carrying out marketing activities (exhibitions, seminars, webinars, info-tours, road shows, business meetings, etc.);
•business travel organization to CIS countries;
•communication with partners, finding new ones, negotiations, expanding the business;
•reports generation.
In 2 years of my work in company, the number of tourists has increased from 21000 people to 48000, profit has doubled, we have entered new markets of the CIS countries.
Tourism Manager
from 04.2014 to 08.2016 (2 years 4 months)
Hot line Travel Agency Net, Ukraine, Київ (Travel Agency Net)
•counseling tourists;
•selling tours, tickets and packages;
•generating contracts;
•working in SAMC – tour filing system of website;
•working with the database in CRM system;
•email and sms mailing special offers to clients;
•reports.
Sales Manager
from 06.2009 to 03.2014 (4 years 9 months)
IT Services Ukraine / ITSU, Київ (IT Services)
•search and support clients;
•sale products of the company;
•generating contracts;
•reports.
Company was providing website development and maintenance, sale of computer equipment, system and technical support of equipment and software for workplaces.
---
Education
International Scientific and Technical University, Ukraine
Management of organizations, Київ
Higher, from 09.2004 to 02.2009 (4 years 5 months)
---
Additional education
International Marketing & Business Academy

(Marketing + Digital Marketing (October 2018 - January 2019))

International Marketing & Business Academy

(Digital Marketing on program from the Digital Marketing Institute (Ireland) 2019)
---
Professional and other skills
Computer skills
Operating systems: Windows, MAC.
Programs: CRM, CMS Joomla, Opencart, Bitrix, Survey Monkey.
Technical Tools: MS Office (Word, Excel, Outlook, Power Point), Photoshop, Illustrator.
---
Language proficiencies
Russian — fluent
Ukrainian — fluent
English — fluent
---
Additional information
SOFT SKILLS
•strong communication skills;
•adaptability and flexibility;
•multitasking;
•quick learning;
•decision making skills;
•teamwork;
•conflict resolution and negotiation;
•creativity;
•thinking outside the box;
•talent in convincing people.

ACHIEVMENTS
Experience in marketing and business development in an international company based in India. Experience of successful negotiating with the management of leader companies in tourist market in CIS.
During my work and coordination in Concord Exotic Voyages India, we got award as the best partner and the biggest tour operator in Goa for providing best service.
---
Save to applications
---
Similar resumes
---