Ukraine's #1 job site
Resume from January 9, 2020
Бондар Олександр
Олександрович
Junior C++/.NET developer
Full-time, part-time.
Age:

31 years

City:

Odesa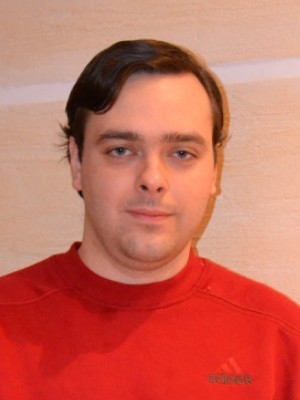 ---
Contact information
The job seeker has entered a phone number and email.
You can get the contact info for this resume on this page: https://www.work.ua/resumes/5283966/
---
Work experience
Iнженер
from 06.2016 to now (3 years 8 months)
ПП "Експерт-2002", Одеса (Технiчна iнвентаризацiя нерухомостi)
Керiвництво та участь у проектах, виконання креслень в AutoCad, обмiри нерухомостi, виготовлення та видача технiчних паспортiв.
---
Education
Одеський Нацiональний Унiверситет iм. I.I. Мечникова
Юридичний, Одеса
Higher, from 09.2005 to 05.2010 (4 years 8 months)
---
Additional education
Комп'ютерна академiя "Шаг" (2017, 2)
---
Professional and other skills
Computer skills
MS Office;
Autodesk Autocad;
Internet browsers;
Different IDEs;
---
Language proficiencies
Ukrainian — fluent
Russian — fluent
English — above average
---
Additional information
PERSONAL QUALITIES:

Sense of purpose. (I started as a lawyer, but after several years of work I understood that this kind of work isn't really what I like.

Then I became a Technical real estate inventory and got promoted to project manager, but it's still not what I like.

I kept looking for specialization I'm willing to devote my life to and I found programming very attractive. Now, after 2.5 years of learning programming I am ready to start working in a specialty that I really like)

Learnability (If work requires some technologies I don't know yet I usually learn them fast).

Calm (Stress resistant).

EXPERIENCE:

Object-oriented programming using C++;
Object-oriented programming using C#;
Procedural programming using C;

Understanding of S.O.L.I.D. Design Principles;
Knowledge of GoFs Object-oriented Design Patterns;

ASP.NET MVC experience;
ADO.NET experience;
WPF MVVM experience;
Win Forms experience;
Slight knowledge of Angular framework;

Knowledge of relational database theory;

MS SQL Server experience;

Slight knowledge of HTML 5, CSS 3;

Slight knowledge of JavaScript;
---
Save to applications
---
Similar resumes
---