Ukraine's #1 job site
Resume from October 2, 2019 PRO
Чернецкий Вячеслав
Александрович
Водитель
, 17 000 UAH
Full-time, part-time.
Age:

40 years

City:

Poltava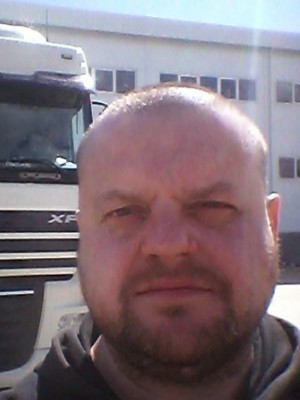 ---
Contact information
The job seeker has entered a phone number and email.
You can get the contact info for this resume on this page: https://www.work.ua/resumes/5314246/
---
Work experience
Водитель
from 02.2019 to 05.2019 (3 months)
ООО,, Силур Пласт,,, Полтава (Обеспечение буровых.)
Перевозки оборудования на буровые вышки, работа под диспечером по Украине.
---
Education
Аграрный коледж 41
Тракторист-машинист широкого профиля, Зеньков
Specialized secondary, from 09.1994 to 06.1997 (2 years 9 months)
---
Professional and other skills
Знание ПК (11 years of experience)
Average, I currently use it.
---
Additional information
О себе могу сказать :
Полных 40 лет. Водительское удостоверения кат. В, В1,С, С1.СЕ. Опыт вождения т/с по всем категориям имеется. На данный момент ищу работу на постоянной основе. Камуникабелен и стресоустойчив, быстро обучаем. В людях больше всего ценю честность и сам стараюсь соответствовать этому.
---
Save to applications
---
Similar resumes
---