Ukraine's #1 job site
Resume from July 12, 2019 PRO
Surabhi Pavan
Kumar
Account manager
Full-time, remote.
Age:

39 years

City:

Kyiv

Ready to move to:

Dnipro, Kharkiv, Lviv, Odesa, Zaporizhzhia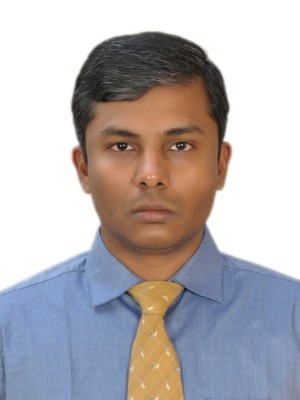 ---
Contact information
The job seeker has entered a email, address and LinkedIn.
You can get the contact info for this resume on this page: https://www.work.ua/resumes/5382679/
---
Work experience
Work Force Scheduler
from 02.2017 to 12.2018 (1 year 10 months)
Sitel India Pvt Ltd, Mumbai (Contact Center)
•Work Force Planning using MS-Excel for client Lexmark (Latin America) – Spanish, Portuguese & English Support. Then upload data into IEX tool.
•Work Force Scheduling using IEX tool for client LG Electronics (Latin America)-French & Spanish Support.
Reason for quitting Sitel is to migrate to Europe as life partner is European.
Services Support Representative 2 (IT- Help Desk Analyst)
from 09.2010 to 01.2014 (3 years 4 months)
Unisys Global Services India Pvt Ltd, Bengaluru (Information Technology)
•Responsible for providing IT Support on Technical issues of IT-Peripherals (Laptops, Desktops, Printers, Smart Phones) which run mostly on Windows Platform (Win-XP, Win-7 & 8).
•Provide IT Support related to wireless & wired connectivity, VPN Connectivity issues using Soft or Hard FOB, Smart card, etc.
•Successfully addressing Helpdesk queries, service requests/restoration and evolving quick Incident resolutions with minimum turnaround time using ITSM (Incident Management).
Reason for quitting Unisys was to develop own Business but did not work out well as expected.
Work Flow Analyst
from 01.2010 to 05.2010 (4 months)
IBM Daksh Business Process Services Pvt Ltd, Bengaluru, India (Contact Center)
•Analysed intra-day reports, Monitored SLA trends, AHT trends, Call arrival pattern.
Reason for quitting IBM was to find better paying Job as pay was just Rs 12,000 p.m
Floor Supervisor
from 08.2003 to 09.2004 (1 year 1 month)
Vcustomer Services India Pvt Ltd, New Delhi, India (Contact Center)
Responsibilities handled as a Floor Supervisor:
•Manage issues effecting Service Level agreement with Hewlett & Packard (Printer division-All In Ones & DeskJet's)
•Workforce Management through Work-flow analysis i.e. M.I.S reporting, Scheduling team's consisting of around 250 Technical Support Engineers (TSE) &15 Team leaders using Microsoft Excel or Blue -Pumpkin Planner tool.
•Create forecasts for center to be used in staffing and scheduling:
-Review forecasts submitted by client and create center level forecast to reflect input.
-Provide inputs regarding staffing requirements.
•Create and administer on-going schedules for call center employees:
-Consolidate schedules and provide inputs to Transport for creation of transport rosters.
-Integrate intra-day information into current scheduling.
-Maintain variance data on a daily basis.
•Real time adherence
-Ensure that real time adherence goals are calculated and administered properly.
-Provide real-time inputs to Team Leaders & Operations Managers.
-Identify scheduling issues and provide inputs to the operations management.
•Reporting
-Create and distribute schedules in accordance with center policies.
-Develop and maintain scheduling and staffing reports.
-To do trend analysis of Call arrival pattern, forecast workload on the floor based on these trends and accordingly schedule the staff – Analysis of factors affecting Service Level.
-Preparing MIS Reports on 30Min -Call Arrival pattern, FTE Calculation, Rostering, Internal
Management reports, etc.
•To identify the Shortage in staffing during various intervals of the schedule and guide the management on overtime requirement's.
•To be a Single Point of Contact with the team and the Senior Management through Effective communication on key deliverables.
•To supervise Operations teams of 15 -20 TSE's in the absence of their Team -Leads.
•Train Operations teams on usage of Web Enabled Services of Blue-Pumpkin Tool to check their daily work Schedule, Break intervals, etc.
•Monitor Quality adherence levels of Technical Support Engineers and suggest appropriate action.
Reason for quitting Vcustomer was to pursue MSc Management at University of Bath, U.K
---
Education
University of Bath, U.K
Management, Bath
Higher, from 10.2004 to 07.2006 (1 year 9 months)
Master of Science in Management, 2006 from University of Bath, U.K Overall Score- 58%
MSc Dissertation: Analysis of Dividend policies of firms listed on FTSE-100 Index. Score-65%.
I.G.N.O.U, New-Delhi, India
I.T, New-Delhi
Higher, from 09.1999 to 08.2003 (3 years 11 months)
Bachelor of Information Technology, 2003 from I.G.N.O.U, New Delhi, 60.39%, Grade: Merit

Higher National Diploma - Computing (Software Engineering), 2001.
Edexcel Grade- Merit
Edexcel International Ltd, London (UK), I.G.N.O.U, New Delhi, Part of B.I.T Course
---
Additional education
SAP-FICO (6 Months)
---
Professional and other skills
Computer skills
IT SKILLS
• IT Support on Technical issues of IT-Peripherals (Laptops, Desktops, Printers, Smart Phones) which run on Windows Platform.
• MS-Office(2003,2007,2010,2013)- MS-Excel, MS Power-Point, MS-Word, MS-Outlook , Lync.
Windows-Laptops, Desktops (19 years of experience)
MS-Office- MS-Outlook ,Lync, MS-Excel, MS-Word (19 years of experience)
Fluent, I currently use it.
Planning

(2 years of experience)




Average, I currently use it.

Scheduling

(2 years of experience)




Average, I currently use it.

People Management

(2 years of experience)




Advanced, 1 year ago .

Determine best Capital Structure, Dividend Policy- Worlds best

(1 year of experience)




Fluent, more than 4 years ago.
---
Language proficiencies
English — fluent
---
Additional information
SURABHI PAVAN KUMAR, MSc Management, B.I.T, HND
Email [open contact info](look above in the "contact info" section)
India Mobile & What's App No [open contact info](look above in the "contact info" section)
I have attached my Resume link [open contact info](look above in the "contact info" section) and https://angel.co/surabhi-pavan-kumar
__________
OBJECTIVE
Seeking a position to enhance my skills and abilities across Work-force Management, Service Operations Management, Corporate Finance, Investment Banking, Project Management, IT Industry that offers professional growth while being resourceful.
__________
PROFILE
•Qualified Master of Science in Management from University of Bath, U.K & Bachelor of Information Technology from I.G.N.O.U, New-Delhi, India. Possess 6 years 8 Months of full-time experience in diverse areas encompassing Workforce Management, Team Management, Service Operations, Client servicing and Technical Support.
•Possess well developed communication, coordination and problem solving skills with the ability to make an effective contribution to the performance of a team with good leadership and motivating capabilities.
•Skilled in drawing well-balanced conclusions whilst dealing with complex issues and interpreting procedures and guidelines in order to resolve them.
Core Competencies
Workforce Management Client Servicing Process Enhancement
Workforce Scheduling Service Level Agreement Conflict Resolution
Operations Management Service Management Communication Skills
Liaison & Coordination Project Management Training & Development
__________
EDUCATIONAL CREDENTIALS

Master of Science in Management, 2006 from University of Bath, U.K Overall Score- 58%

MSc Dissertation: Analysis of Dividend policies of firms listed on FTSE-100 Index. Score-65%.

Bachelor of Information Technology, 2003 from I.G.N.O.U, New Delhi, 60.39%, Grade: Merit

Higher National Diploma - Computing (Software Engineering), 2001.
Edexcel Grade- Merit
Edexcel International Ltd, London (UK), I.G.N.O.U, New Delhi, Part of B.I.T Course.

SAP-FICO: I had taken SAP-FICO Training (Nov, 2015 to May, 2016).
__________
MANAGEMENT SKILLS
Corporate Finance: Choosing an Optimal Capital Structure, Dividend Policy-when to pay & when not to pay cash or stock dividends and to what extent, Risk Management. Possess good working knowledge of Data-stream financial database.
Securities Trading- Equities, Options-Equities & Index, Commodities. Possess overview of Fixed Income.
•Service Operations Management-Transactional relationship using SLAs, Servqual, Key Account Management (KAM), S.L.A management, Work-force management, etc.
•Marketing & HR-Recruitment, Retention, Work-Life balance, etc.
•Project Management (P.M):
• Project Management Structure & Framework
• 1st Phase- Define the Project,• 2nd Phase- Design the Project Process, • 3rd Phase- Deliver the Project (Do It),
• 4th Phase- Develop the Process (Do it better next time)

PRINCE2-Projects in controlled environments
-Directing the Project, Planning a Project, Starting up a Project, Initiating a Project, Controlling a Stage, Managing Product delivery, managing the stage boundaries, closing a project.
__________
IT SKILLS
• IT Support on Technical issues of IT-Peripherals (Laptops, Desktops, Printers, Smart Phones) which run on Windows Platform.
• MS-Office(2003,2007,2010,2013)- MS-Excel, MS Power-Point, MS-Word, MS-Outlook , Lync.

Other Skills: Business Process improvement through work-flow analysis, Cross-cultural management, Good Presentation skills.

Languages Known: English (fluent-Read, write, speak), Hindi (Fluent-speak) and Telugu (fluent-Read, speak).

IELTS-General Training Scores (Listening-7.0, Reading-8.0, Writing-7.0, Speaking-7.0, Overall-7.5/9)
__________
PROFESSIONAL EXPERIENCE
Vcustomer Services India Pvt Ltd, New Delhi now part of Tech Mahindra (13.5 Months experience)
Designation: Floor Supervisor. (14thAug 2003 – 15thSept 2004)

IBM Daksh Business Process Services Pvt Ltd, Bengaluru (4 Months exp.) 12thJan, 2010 –14thMay 2010
Designation: Work Flow Analyst
•Analysed intra-day reports, Monitored SLA trends, AHT trends, Call arrival pattern.

Unisys Global Services India Pvt Ltd, Bengaluru (3 Years 5 Months exp.) 27th Sept, 2010-28th Feb, 2014
Services Support Representative 2 (IT- Help Desk Analyst)
•Responsible for providing IT Support on Technical issues of IT-Peripherals (Laptops, Desktops, Printers, Smart Phones) which run mostly on Windows Platform (Win-XP, Win-7 & 8).

Sitel India Pvt Ltd, Mumbai (1 Year 9.5 Months experience) 16th Feb, 2017-till 5th Dec, 2018
Designation: Work Force Scheduler
---
Save to applications
---
Similar resumes
---