Ukraine's #1 job site
Resume from October 1, 2019
Терпило
Оксана
Marketing, communication department head, digital m-ng specialist
, 28 000 UAH
Full-time, remote.
Age:

41 years

City:

Kyiv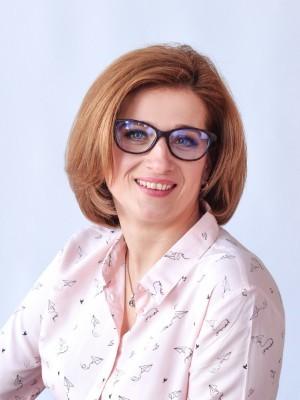 ---
Contact information
The job seeker has entered a phone number and email.
You can get the contact info for this resume on this page: https://www.work.ua/resumes/5394081/
---
Work experience
Marketing and Communications Manager
from 05.2013 to now (6 years 5 months)
Raben Group Ukraine, Київ (Logistics)
•RUA marketing strategy development and its further implementation;
•Coordinating brand promotion, developing and implementing advertising and PR-campaigns;
•Development and control of the marketing budget (monthly);
•Holding marketing researches (segmentation, competitors' analysis, SWOT, market potential, customer/drivers satisfaction, etc.);
•Digital marketing activities (social media, google AdWords, SEO, SMM)
•PR external and internal (writing press-notices, holding press-conferences, interviews, presentations, cooperation with the embassi'es, associations, trade chambers, preparing quarterly newsletter for the customers/employees, launching and constant update of UA web-page, media planning, close cooperation with HR on organizing internal events for the employees)
•Events management (organizing business breakfasts to support regional depots, open doors meetings, corporate parties)
•Visual image control, coordination of national fleet labeling process
•CSR activities development and implementation
•Project management (e-com)
•Marketing materials development and promotion corresponding to corporate identity (brochures, leaflets, stands, gadgets)
•Analyzing ROI of implemented actions
Assistant to GM
from 05.2011 to 05.2013 (2 years)
Raben Group Ukraine, Киев (Logistics)
•Daily assistance and full administrative support to General Manager;
•Organization of business trips, meetings, and negotiations;
•Receiving incoming phone calls and inquiries;
•Maintaining document workflow;
•Preparations of presentations and analytical reports;
•Supporting agreements, negotiations, and communications;
•Informational support/research/investigations;
•Assist ad-hoc with any other administrative requests from GM.
International relations manager/personal assistant
from 10.2009 to 12.2010 (1 year 2 months)
Selectwood Ukraine, Украинка (timber production)
•Development of commercial offers
•Clients search
•Market analysis
•Development of marketing plan
•Conclusion of contracts
•Customs clearance operations
•Workflow management
•Reception & distribution of phone calls;
•Organization of meetings & negotiations;
•Incoming & out coming email processing;
•Oral & written translations;
•Maintenance of office supplies;
•HR management;
Manager of Advertising and PR Department
from 09.2008 to 08.2009 (11 months)
OS-Direct Marketing Group, Киев (Direct marketing agency)
•Search for and engagement of speakers and participants for the forums organized by the company;
•Negotiation with potential sponsors, making contracts, comprehensive follow-up of the contracts;
•Development of participants, sponsors and speakers database;
•Organization of video-conference;
•Interviewing of the forum international speakers;
•Attending of industry exhibitions abroad.
Head of International Relations Department
from 01.2006 to 09.2008 (2 years 8 months)
Kyiv International Contract Fair (KICF), Киев (Organizing of exhibitions)
•Development of the department's work plan, distribution of tasks among department managers, control of timely delivery;
•Image promotion of KICF to international market: participation in international conferences of world famous exhibition unions, advertisement exchange in the catalogues of the profile exhibitions, distribution of the advertising material;
•Development of KICF leaflets and presentations;
•Regular updating of KICF web-site;
•Preparation, organization and support of the business meetings and negotiations with foreign partners
Manager of International Relations Department
from 04.2005 to 01.2006 (9 months)
Kyiv International Contract Fair (KICF), Киев (Organizing of exhibitions)
•International market study and development of the clients' database;
•Attending of profile exhibitions and presentations of the potential exhibiting companies;
•Competition analysis;
•Pre-exhibition work (with individual foreign companies and collective organizers) – search, attraction, contracts conclusion;
•Ensuring of contract fulfillment by international partners;
•Work at the exhibition: organization of participants registration, check-in, installation and de-installation of the exhibition stands;
•Analysis of exhibitors and visitors questionnaires, expansion of the potential exhibitors database;
•Analysis of exhibition final results.
---
Education
Kyiv Mohyla Business School
Certificate in Executive Development Program "Marketing School", Киев
Higher, from 11.2016 to 05.2017 (6 months)
Kyiv State Linguistic University.
Diploma in Foreign Languages and Literature (English and French), Київ
Higher, from 09.1998 to 05.2003 (4 years 8 months)
---
Additional education
Kyiv Mohyla Business School; Executive Development Program "Marketing School" (November, 2016 - May, 2017)
---
Language proficiencies
English — advanced
French — beginner
---
Additional information
2016-2017 Kyiv Mohyla Business School. Certificate in Executive Development Program "Marketing School"

Possession of languages: English, Ukrainian, Russian – fluent, French – with the dictionary
Driving license: В category, own car

Personal qualities: responsible, tactful, communicative, goal oriented, team player, good organization skills.
---
Save to applications
---
Similar resumes
---