Ukraine's #1 job site
Resume from October 2, 2019 PRO
Filimonchuk
Alexey
Data Scientist, Machine Learning Engineer
Full-time.
Age:

25 years

City:

Odesa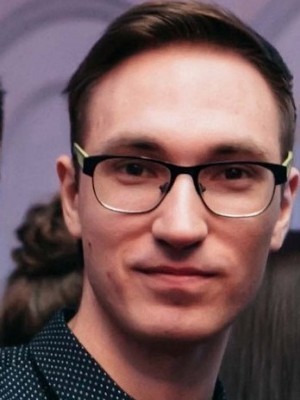 ---
Contact information
The job seeker has entered a phone number, email and LinkedIn.
You can get the contact info for this resume on this page: https://www.work.ua/resumes/5492706/
---
Work experience
Head of NOC
from 07.2016 to 06.2017 (11 months)
Speedflow, Одесса (Telecom & Software)
Leading a support team of 8 people
Analysis and optimization of technical processes
Developing new features in company software solutions
HR operations for new employees
Monitor, coach, motivate and improve skills of the team
Description regulations
Noc VoIP Engineer
from 08.2012 to 05.2019 (6 years 9 months)
Speedflow, Одеса (Telecom & Software)
Handling requests from clients, providers and sales department
Analyzing and resolving clients' issues via e-mail, messengers and phone
Troubleshooting any issues appeared on routes controlling the process until successful resolution and customer's satisfaction
Monitoring network to detect system issues and/or alarms.
---
Education
Institute of refrigeration, cryotechnology and ecoenergetics named after V. S. Martynovsky
COMPUTER ENGINEERING: computer systems and networks, Одеса
Higher, from 09.2010 to 07.2015 (4 years 10 months)
---
Additional education
Data Scientist with Python (DataCamp.com)

(2019, 1 month)

Math and Python for Data Analysis

(2019, 1 month)

Data Analyst with Python (DataCamp.com)

(2019, 1 month)

Python Programmer (DataCamp.com)

(2019, 1 month)
---
Language proficiencies
English — average
Russian — fluent
Ukrainian — fluent
---
Additional information
PROJECT:
Developed traffic classification system: Fraud/not Fraud traffic. Were used several ways to solve this problems. First way, classification of traffic and each call from Call Detail Record in DecisionTreeClassifier and KNeighborsClassifier (Scikit-learn). Second way, feature generation technics, adding new features and XGBoost as classifier. Result model allows to provide better analysis of voice traffic, protect suppliers from blocking, minimal loss of money when a client was hacked.

EDUCATION:
Kaggle Competitions, Coursera and DataCamp courses, Medium articles and GitHub code.

Skills:
Time management
Excellent verbal and written communication skills
Team-work
Conflict resolution
Experience in leadership as Department Head of Technical Support
Fast Decision Making
Strong analytical and interpersonal skills including developing instructions, researches and reports to high-level executives
Description task development
Ability to work under pressure
OTRS
Git
Jira
Data analyse
Python
SQL
Machine Learning (Regression, Classification, Clustering, Supervised Learning, Unsupervised Learning)
Libraries (Scikit-learn, Pandas, Matplotlib, NumPy, XGBoost, Keras, LightGBM, CatBoost, Seaborn, Jupyter Notebook)
NLP
A/B Testing (Statistical Testing and Experiment Design)


Course:
Data Analyst with Python
https://www.datacamp.com/statement-of-accomplishment/track/3dfdff4c1a6bbdbeb8a3add4034c263b1113a645
Python Programmer
https://www.datacamp.com/statement-of-accomplishment/track/1adae33059bb2308e8c8506961da16441532f1c5
Data Scientist with Python
https://www.datacamp.com/statement-of-accomplishment/track/aea4b0889882657fcd583da45ef42ee32c0caa1e
---
Save to applications
---
Similar resumes
---