Ukraine's #1 job site
Resume from October 1, 2019 PRO
Пластеев Кирилл
Александрович
Customer support representative
, 9 500 UAH
Full-time.
Age:

22 years

City:

Dnipro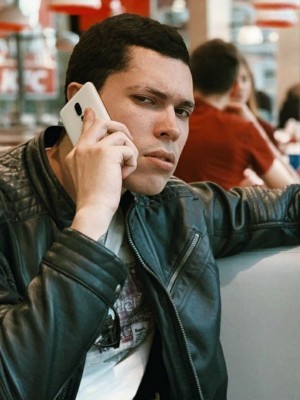 ---
Contact information
The job seeker has entered a phone number and email.
You can get the contact info for this resume on this page: https://www.work.ua/resumes/5533515/
---
Work experience
Data Entry Specialist
from 11.2018 to 10.2019 (11 months)
ISD, Дніпро (IT)
Required:
·Confident PC user (knowledge of Windows, MS Office);
·Good command of the English Language: ability to read, understand and follow written and oral instructions in English;
·Responsibility, result orientation, teamwork, attentiveness, ability to learn quickly.
Main functions:
·Accurate data entry;
·Obtain, update and verify information accurately;
·Identification and resolving errors.
Sales manager
from 09.2018 to 11.2018 (2 months)
770 capital, Дніпро (Продажи)
* прозвон тёплой и холодной клиентской базы
* поддержка текущих клиентов ( переговоры с ними по постановке задач, помощь при возникновении сложных ситуаций)
Payment manager
from 11.2016 to 07.2018 (1 year 8 months)
Together networks, Дніпро (Support)
Provides disbursement, grant monitoring, reporting, and cash management services. Work with Live chats and offline queries.
Customer retention, social media funneling, brand media & content strategy.
* work with international clients
* customer support and management
* appointment appointments (calls and letters)
* conflict resolution
Approve manager
from 12.2015 to 11.2016 (11 months)
Together networks, Дніпро (IT)
Сортировка контента поступающего на сайт.
---
Education
Химико-экологический лицей
Дніпро
Secondary, from 09.2011 to 09.2014 (3 years)
---
Language proficiencies
English — average
Russian — fluent
Ukrainian — fluent
---
Additional information
QA Testing
Прошел стандартный курс по тестированию программного обеспечения.
---
Save to applications
---
Similar resumes
---