Ukraine's #1 job site
Resume from July 12, 2019
Нечипоренко Андрей
Анатольевичь
Менеджер по роботі з клієнтами
, 9 500 UAH
Full-time, part-time.
Age:

19 years

City:

Kyiv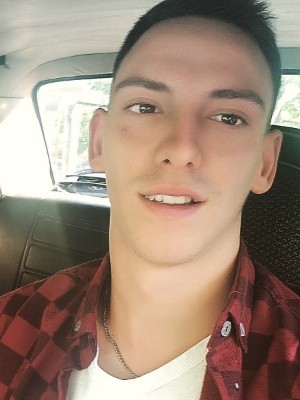 ---
Contact information
The job seeker has entered a phone number, email and address.
You can get the contact info for this resume on this page: https://www.work.ua/resumes/5557708/
---
Work experience
Промоутер
from 12.2016 to 05.2017 (5 months)
Українська дистрибуцїйна компанія (Global Spirtis), Київ (Продаж алкогольних виробів компанії)
Обов'язки: Викладка продукції компанії, забезпечення наявності продукції на торговій точці, консультування покупців.
---
Education
Київський Державний Коледж Готельного Господарства
Правознавство, право., Київ
Unfinished higher, from 09.2015 to 06.2019 (3 years 9 months)
Во время учёбы, проходил практику по специальности, получил хорошие отзывы от руководства.
---
Language proficiencies
Ukrainian — fluent
Russian — fluent
---
Additional information
Я ответственный и внимательный к деталям человек. Уважаю чужое мнение, иду на компромиссы но при этом умею отстаивать свою точку зрения. К работе отношусь с максимальной отдачей.
---
Save to applications
---
Similar resumes
---