Ukraine's #1 job site
Resume from July 12, 2019 PRO
Факш
Діана
2D artist, illustrator
, 20 000 UAH
Part-time, remote.
Age:

23 years

City:

Kyiv

Ready to move to:

Lviv, Odesa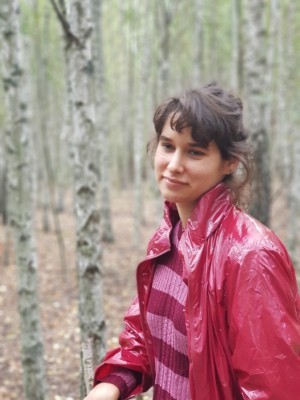 ---
Contact information
The job seeker has entered a phone number, email and address.
You can get the contact info for this resume on this page: https://www.work.ua/resumes/5581805/
---
Work experience
Designer
from 05.2018 to 07.2019 (1 year 2 months)
Abracadabra art studio, Киев (Искусство, образование, дизайн)
Айдентика, дизайн, полиграфия для студии
Преподаватель рисования
from 09.2015 to 10.2016 (1 year 1 month)
Fantasia new theater studio, Киев (Образование)
Проведение уроков с детьми, проведение мастер-классов, общение с детьми и родителями.
---
Education
Национальная Академия Изобразительного Искусства и Архитектуры
Монументальная живопись, Киев
Higher, from 09.2013 to 06.2019 (5 years 9 months)
Магистр, факультет монументальной живописи и композиции, дополнительные специальности : графика, скульптура, 2017-2019.
Бакалавр, факультет монументальной живописи и композиции, 2013-2017.
---
Professional and other skills
Computer skills
Adobe Photoshop, Adobe Premier Pro, Illustrator, Adobe Indesign, Adobe After Effects, 3d max, Tilt Brush, Gravity Sketch, Oculus Medium, Excel, Word.
---
Language proficiencies
English — fluent
French — fluent
Russian — fluent
Ukrainian — fluent
---
Save to applications
---
Similar resumes
---