Ukraine's #1 job site
Resume from July 14, 2019
Андриевская Юлия
Андреевна
Менеджер по работе с клиентами
, 16 000 UAH
Full-time, part-time, remote.
Age:

20 years

City:

Kyiv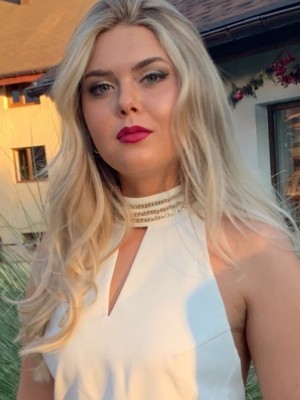 ---
Contact information
The job seeker has entered a phone number, email and address.
You can get the contact info for this resume on this page: https://www.work.ua/resumes/5584502/
---
Work experience
Менеджер по работе с клиентами
from 07.2018 to 02.2019 (7 months)
Gestlife, Киев (Репродуктивная медицина)
- консультация иностранных клиентов по програмам репродуктивной медицины в офисе и в телефонном режиме;
- ведение деловой переписки с клиентами по электронной почте;
- оформление клиентской документации;
- заключение договоров;
- закупка канцелярии;
- сдача отчетов.
---
Education
Киевский национальный университет имени Тараса Шевченка
Институт филологии, Киев
Specialized secondary, from 09.2016 to 07.2020 (3 years 10 months)
Перевод (романские языки и литературы).
Первый - испанский язык, второй - английский язык.
---
Save to applications
---
Similar resumes
---