Ukraine's #1 job site
Resume from October 1, 2019 PRO
Клоченко Алена
Валерьевна
Помощник руководителя
, 20 000 UAH
Full-time.
Age:

33 years

City:

Dnipro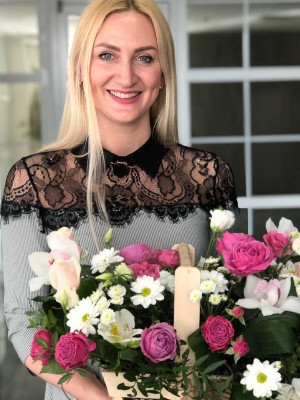 ---
Contact information
The job seeker has entered a phone number and email.
You can get the contact info for this resume on this page: https://www.work.ua/resumes/5587891/
---
Work experience
Менеджер по планированию
from 07.2014 to now (5 years 3 months)
Группа Компаний Снэк Продакшн, Днепр (производство снэковой продукции)
Специалист по договорной работе
from 07.2011 to 05.2014 (2 years 10 months)
SIGroup, Днепр (производство снэковой продукции)
Техник-технолог
from 03.2009 to 05.2011 (2 years 2 months)
АВК, Днепр (кондитерские изделия)
---
Education
Аграрный университет
Агрономия, Днепр
Higher, from 08.2004 to 03.2007 (2 years 7 months)
---
Professional and other skills
Computer skills
Умение работать с базовыми программами MS Office ( Excel, Power Point, Word), графическими редакторами, программами для отправки-получения электронной корреспонденции . Умею быстро искать необходимую информацию в интернете, могу работать с различными браузерами (Opera, Firefox, Chrome, Internet Explorer). Неплохое знание особенностей операционной системы Windows.
---
Save to applications
---
Similar resumes
---