Ukraine's #1 job site
Resume from December 11, 2019
Савицкая Анастасия
Вячеславовна
Фотограф, ретушер
Full-time, part-time, remote.
Age:

20 years

City:

Kyiv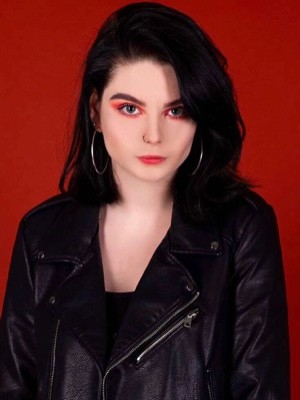 ---
Contact information
The job seeker has entered a phone number and email.
You can get the contact info for this resume on this page: https://www.work.ua/resumes/5598736/
---
Work experience
cо-владелец, фотограф, ретушер
from 02.2018 to 07.2019 (1 year 5 months)
Human Upgrade Agency, Киев (фотоагенство)
---
Education
КНУ им Тараса Шевченка
Социология, Киев
Unfinished higher, from 09.2016 to 08.2020 (3 years 11 months)
---
Professional and other skills
Интернет-маркетинг (СММ, таргетинг) (1 year of experience)
Average, I currently use it.
---
Language proficiencies
English — above average
---
Additional information
Меня зовут Савицкая Анастасия, для друзей и знакомых - просто Ася. Мне 20 лет, в данный момент учусь в университете и параллельно веду свое агенство по фотографии. Занимаюсь фотографией уже 5 лет, профессионально - 3 года. Профессионально занимаюсь ретушью в Adobe Photoshop СС. Люблю направления beauty и fashion. Мечтаю работать в этой отрасли и все время улучшать свои навыки.
Мое портфолио по фотографии и ретуши : https://drive.google.com/file/d/1iu1NQMhIRRsFNAeDGGWImK_NyfX6PlHK/view?usp=sharing
---
Save to applications
---
Similar resumes
---